Parks
Relax, enjoy and come out and play on the waterfront in one of the lovely parks of the Port of San Diego.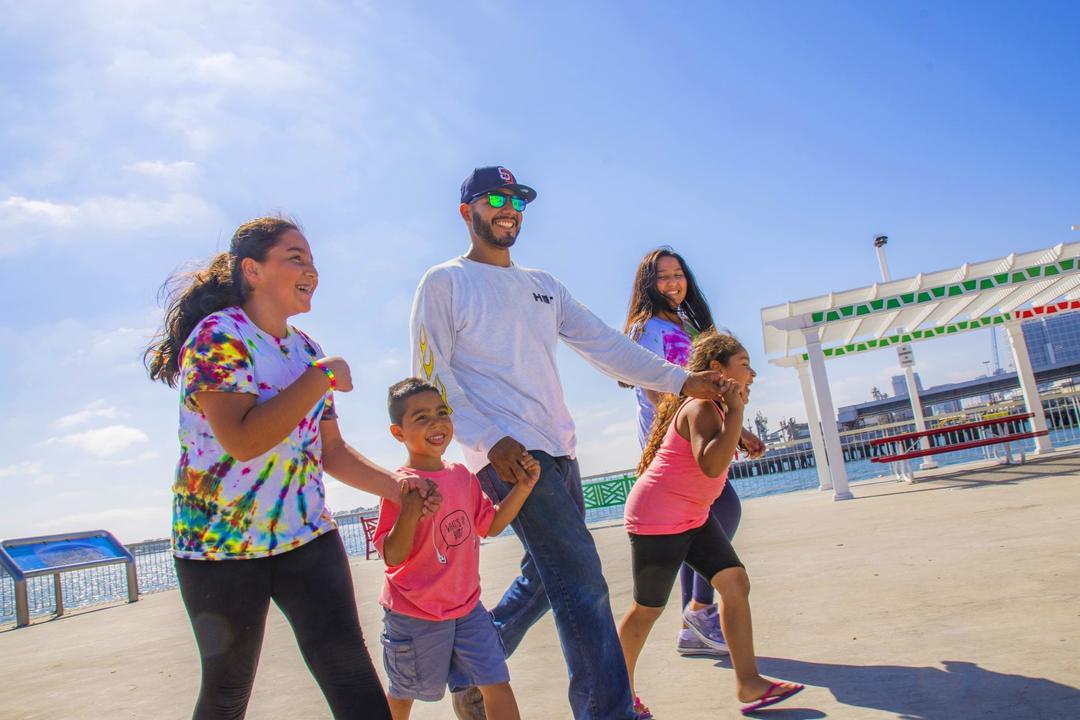 Celebrate Parks and Recreation Month  
July is National Parks and Recreation Month and the Port of San Diego invites you to celebrate! Get outside and explore the parks around San Diego Bay in Chula Vista, Coronado, Imperial Beach, National City, and San Diego. Whether you enjoy being active or are looking for the perfect place to lounge, the Port's parks have something for everyone. Keep scrolling to find out more about our 22 waterfront parks. 
 Show your parks some love! Grab one (or more) of our wallpapers to showcase a beautiful waterfront public park on your screen. 
Water RECREATION Awaits You

Immerse in the Arts

Rent or bring your kayak or stand up paddleboard and launch from any of these
Port parks and ramps:

 

Discover a small sampling of our art collection with a series of self-guided tours
throughout the Wonderfront.