Next Stop, Go: Where Adventure Awaits.
From the moment your ship arrives, the Port of San Diego welcomes you with breathtaking views and nonstop excitement. Whether you feel like going into relaxation mode and kicking back with a drink, or dancing the night away under the stars, you'll find everything you're looking for and more. And with our two cruise ship terminals located right in the heart of the city, your adventure awaits as soon as you step off the ship.
Next Stop, Go: Wherever the Tide Takes You. 
The Port of San Diego welcomes you to a charming waterfront paradise, a city that offers nothing but good times and even better fish tacos. Discover the perfect destination for fun with friends, a romantic getaway, or a trip with the little ones, all within sight of your ship. With our two cruise ship terminals located right in the heart of the city, picturesque sunsets and a dazzling skyline greet you and will have you wishing you could stay forever. 
Cruise Destinations
Whether you are looking for a cultural experience, a relaxing trip to paradise or an opportunity to discover ancient worlds – there are opportunities to begin and end your adventure at the Port of San Diego. You can enjoy the best San Diego has to offer, and then take a cruise to relax in the Mexican Riviera, enjoy a Panama Canal adventure, or explore an Incan discovery. Or enjoy the best of the US with a cruise of the Pacific Coast or to Hawaii. A world of destinations awaits, and it all begins from our beautiful waterfront in San Diego.
Hawaii & the South Pacific
Mexican Riviera & Beyond - passports are required for Mexico cruises
South America
Panama Canal
Pacific Coast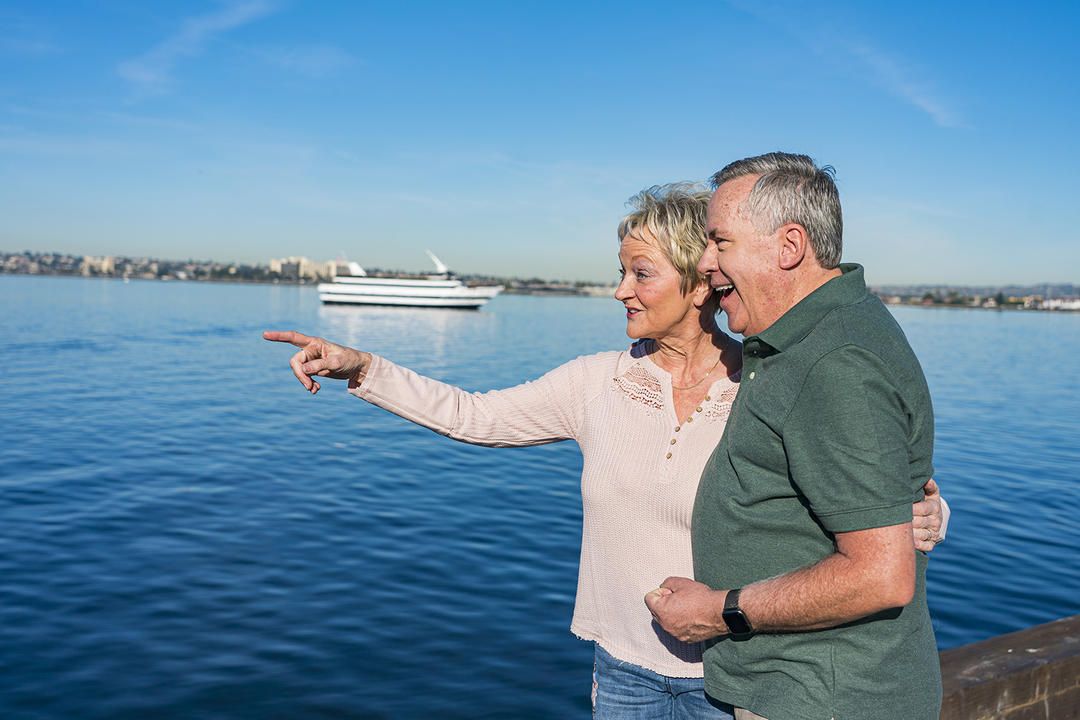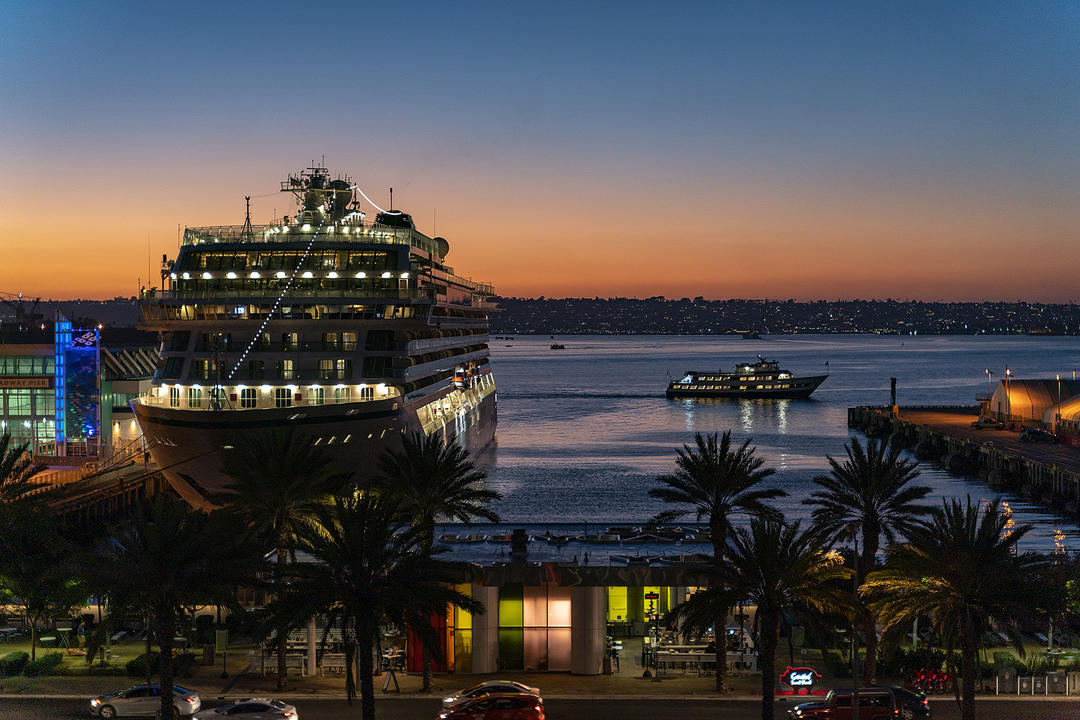 Book a Cruise
Begin your voyage in San Diego by booking a cruise with one of our partner cruise lines that depart from our convenient cruise terminals.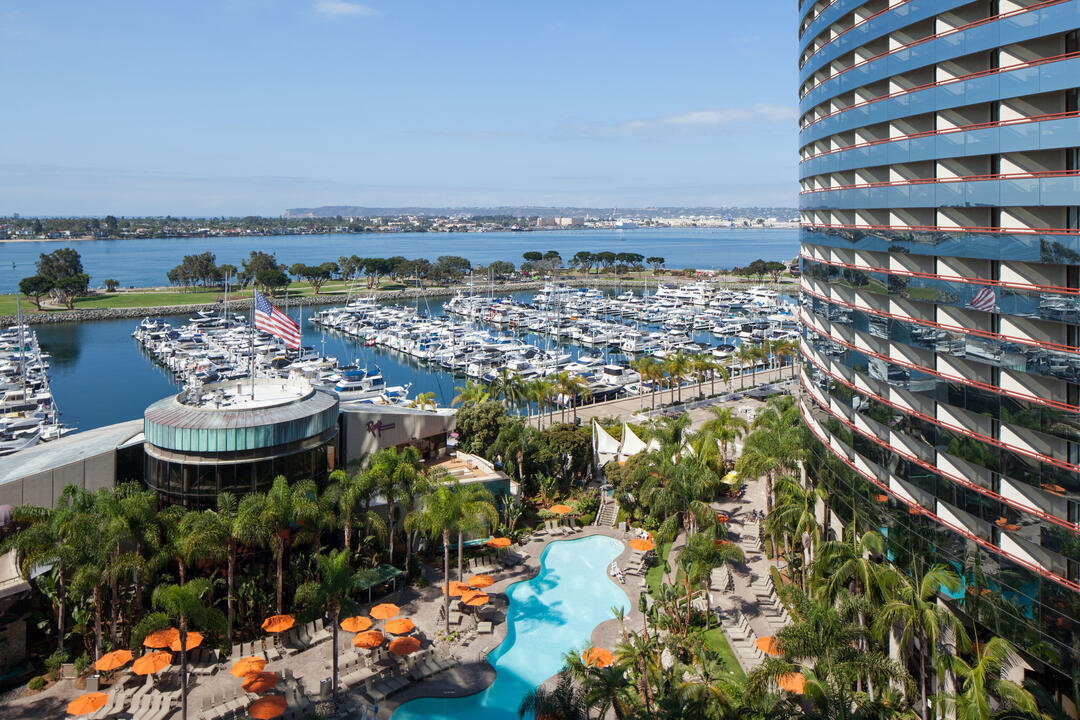 Nearby Hotels & Attractions
With year-round warm weather, it is almost always a perfect day for a stroll to nearby attractions. With so much to discover, the only question is which direction you'll head in first. Welcome to the Port of Land and See.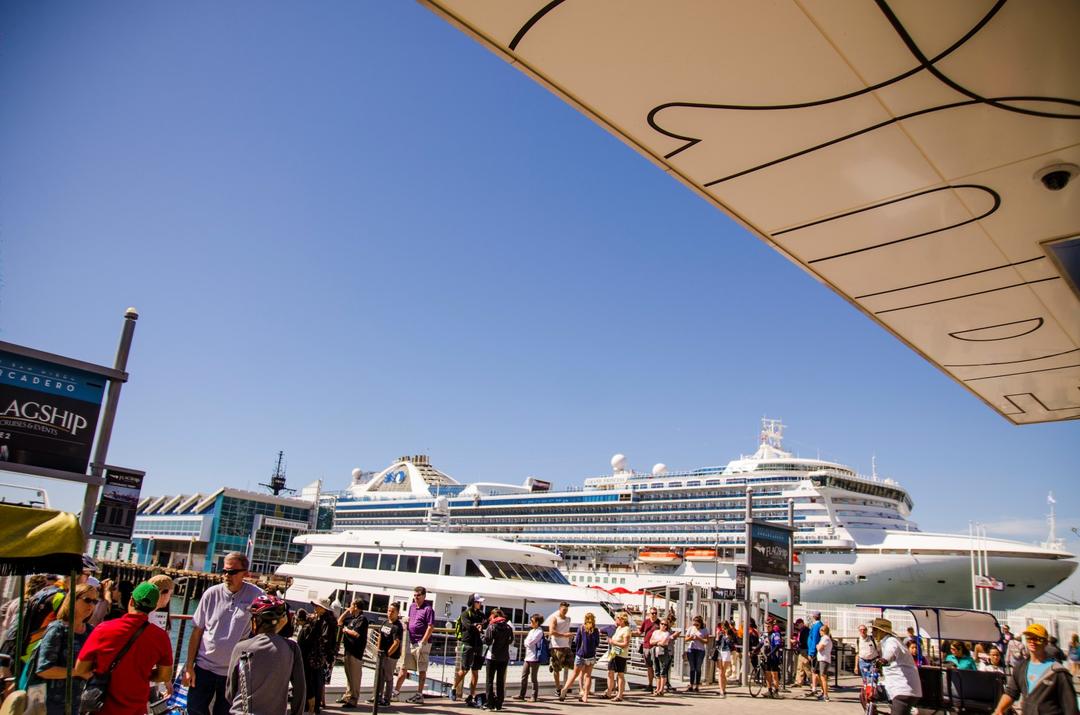 Navigating the Cruise Terminals
The Port of San Diego's two cruise ship terminals are located on San Diego Bay's Embarcadero: a two-mile stretch of downtown waterfront offering dining, shopping, lodging, museums, attractions and more, all with an amazing view!
Items lost/left at the Cruise Ship Terminal
Contact: Port of San Diego Cruise Ship Terminal office
Phone: 619.400.4744
Fax: 619.683.8968
---
Cruise Operations
Treat your passengers to a place where skyline and shoreline meet, where picturesque views pair with endless possibilities. A place where adventure awaits, all within sight of your ship.