Join Us in Shaping Tomorrow's Port Today
Are you ready to become a part of the Portside Community Academy and play an active role in the transformation of the Port of San Diego? Embrace this unique opportunity to engage with the Port's technology leaders, explore innovative solutions, and gain insights into our sustainable future.
SECURE YOUR SPOT!
Space for the Portside Community Academy is limited. Don't miss this opportunity to be at the forefront of portside innovation and sustainability. Upon successful completion of the program, participants will receive a certificate of accomplishment, showcasing their dedication to creating a cleaner and greener future for our portside communities.
If capacity is reached, interested individuals will be added to an interest list for upcoming sessions.
Click here to sign up for Portside Community Academy
Discover the Future of Clean Port Innovation
Are you curious about the cutting-edge developments happening at the Port of San Diego? Join us for an exciting opportunity to delve into the world of clean air and electrification projects shaping the future of the Port and lessening industrial impacts on our portside communities. Introducing the inaugural 2023 Portside Community Academy, brought to you by the Port of San Diego.
Unveiling the "Port of Firsts"
The Port of San Diego is pleased to invite residents of our portside communities to participate in the Portside Community Academy. Our goal is to provide an immersive and educational experience that showcases our commitment to the community through innovation, sustainability, and environmental stewardship. As a "Port of Firsts," we are leading the way along with Port businesses in adopting the latest zero-emissions technologies for ships, cranes, tugboats, and trucks.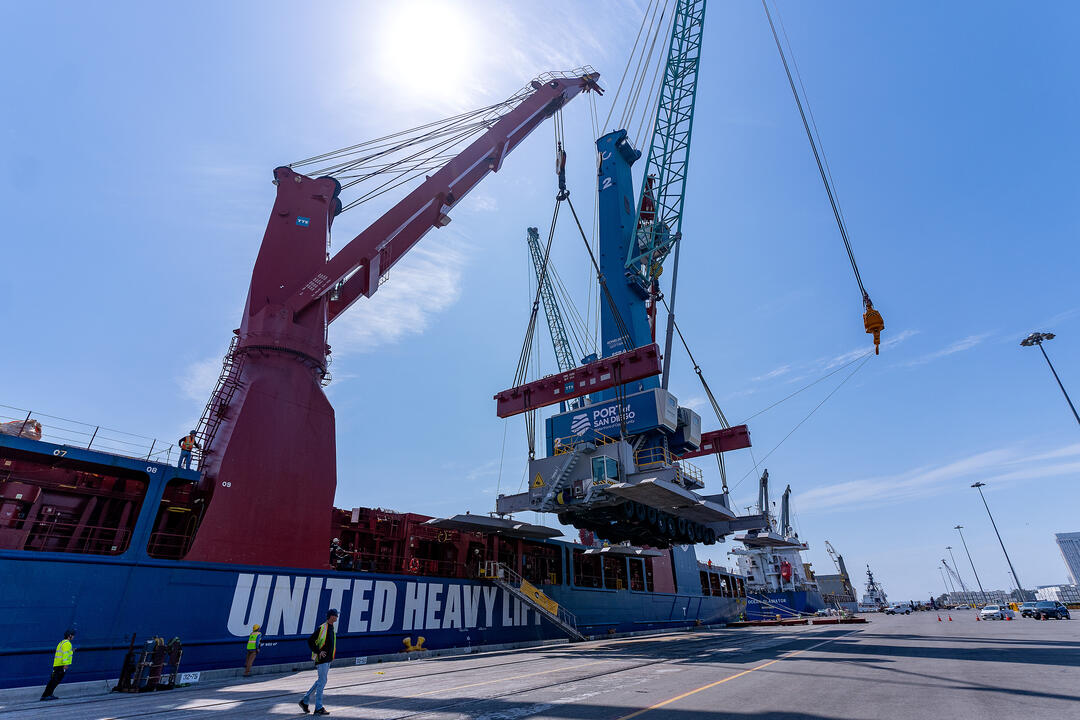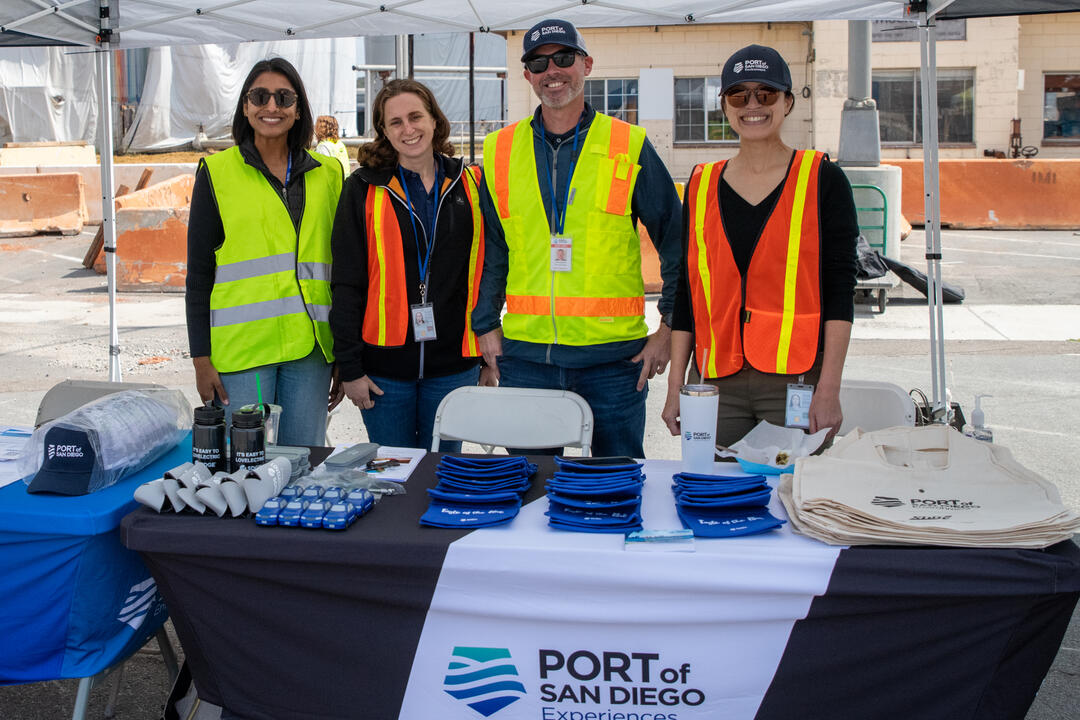 Engaging Curriculum in Five Comprehensive Sessions
The Academy is designed to offer an enriching learning experience through a series of five dynamic sessions. These sessions will empower participants with insights into the Port's forward-thinking initiatives. The curriculum includes:
Maritime Clean Air Strategy: Explore our strategies for achieving cleaner air quality with new technology for the maritime industry and learn how we're making strides in reducing emissions.
 
Maritime Industrial Impact Fund: Understand the Maritime Industrial Impact Fund and how it addresses the well-being of our communities.
 
Investments in Clean Technology: Delve into investments being made in clean technologies, ranging from shore power systems to state-of-the-art zero-emission cranes, tugboats and vehicle fleets.
 
Neighborhood Trucking Solutions: Discover our efforts to reduce trucking impacts on our neighborhoods.
 
Bay Tour Experience: Immerse yourself in a daytime bay tour where you'll witness our initiatives in action and gain a firsthand perspective of the transformation taking place.
Important Details:
When: The Academy kicks off in the fall of 2023 and will take place on weekday evenings with dinner provided. The program also includes a daytime bay tour to provide a comprehensive understanding of our projects.
Where: The Portside Community Academy sessions will be held at multiple locations within and around the Port, ensuring you get a well-rounded perspective on our initiatives. Participants will be informed of the schedule upon being accepted into the program. 
Click here to sign up for Portside Community Academy
Expert Insights and Networking
Led by knowledgeable Port staff members, the Academy offers participants the unique chance to learn from individuals with technical and subject matter expertise.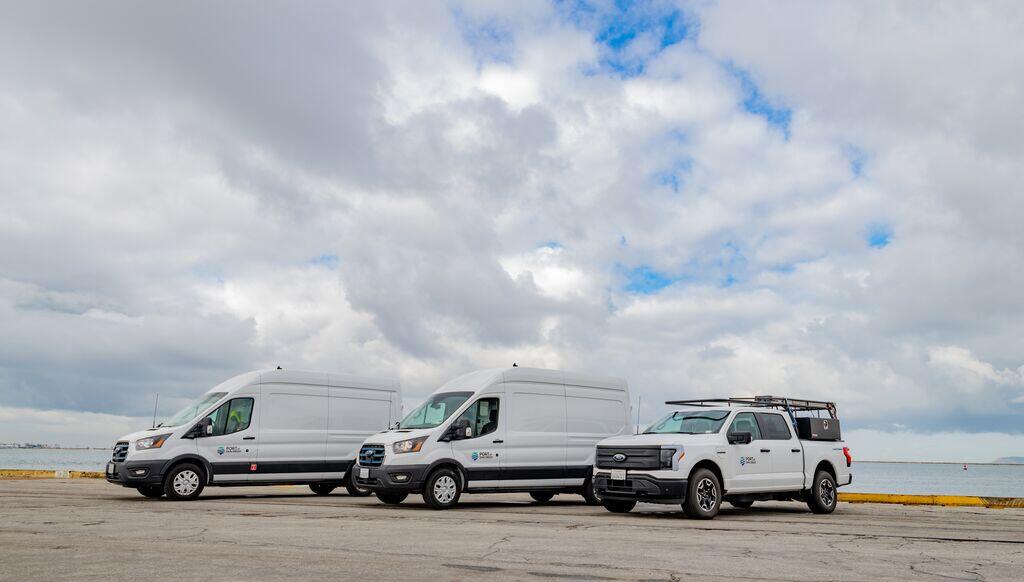 We can't wait to see you at the Portside Community Academy!