Heavier and Cleaner Lifting
At the Port of San Diego, we're doubling up to lift you up. We've purchased two all-electric, battery supported Konecranes Gottwald Generation 6 Mobile Harbor Cranes – the first for North America. This acquisition is transforming how we do business.
With a total lift capacity of 400 MT, we'll have the heaviest lift capacity on the U.S. West Coast with faster off-loading speeds.
Enables the U.S. West Coast to handle cargo previously only handled by Gulf ports.
Not only are the cranes all electric, the cargo moves they will handle will also support various electrification projects throughout the U.S. Southwest including project, solar, and wind power.
Our current breakbulk carriers that transport the heavy cargo these cranes can handle include G2 Ocean, Saga-Welco, and U.S. Ocean (Jones Act).
Gets the Port of San Diego closer to achieving one of our key clean air goals – 100 percent zero-emission cargo handling equipment by 2030, ahead of California Air Resources Board (CARB) regulations.
Will be supported by a solar-powered microgrid right on the terminal.
Operational in 2024.
Contact us at maritimeinfo@portofsandiego.org or 619.686.6300 to learn more about how we can do the heavy lifting for you.
Specialty Cargo 
When you need that something special, the Port of San Diego knows how to handle specialty cargo that does not fit in standardized containers.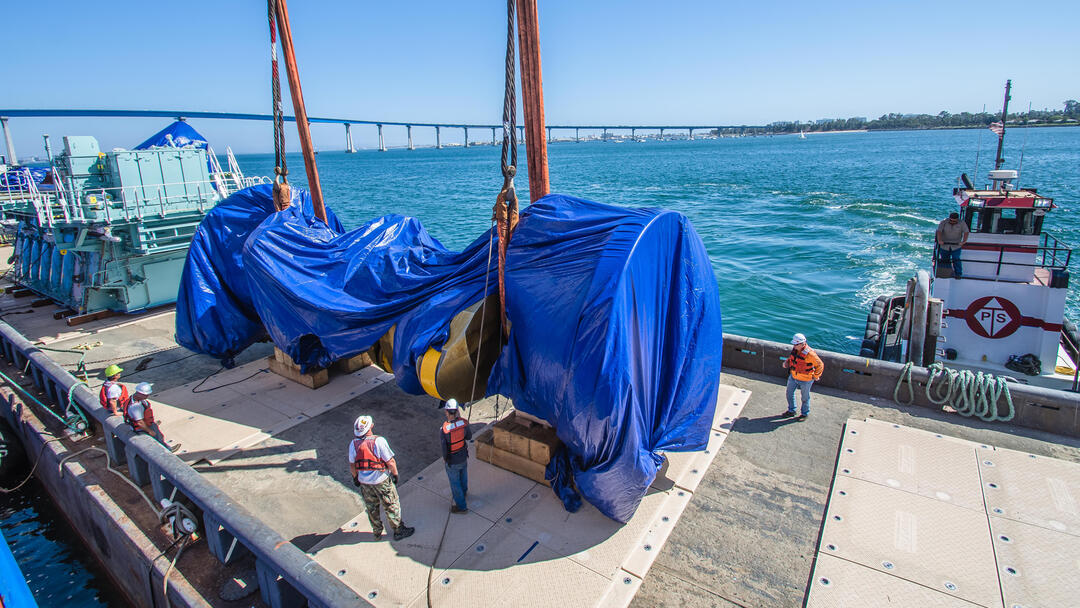 Breakbulk Cargo
Whether it's windmill blades, generators, propellers or even yachts, we have the expertise to carefully handle specialty cargo with ease and efficiency. With flexible lay down space, covered storage options, and on-dock rail—all minutes from multiple interstates, no box–no problem.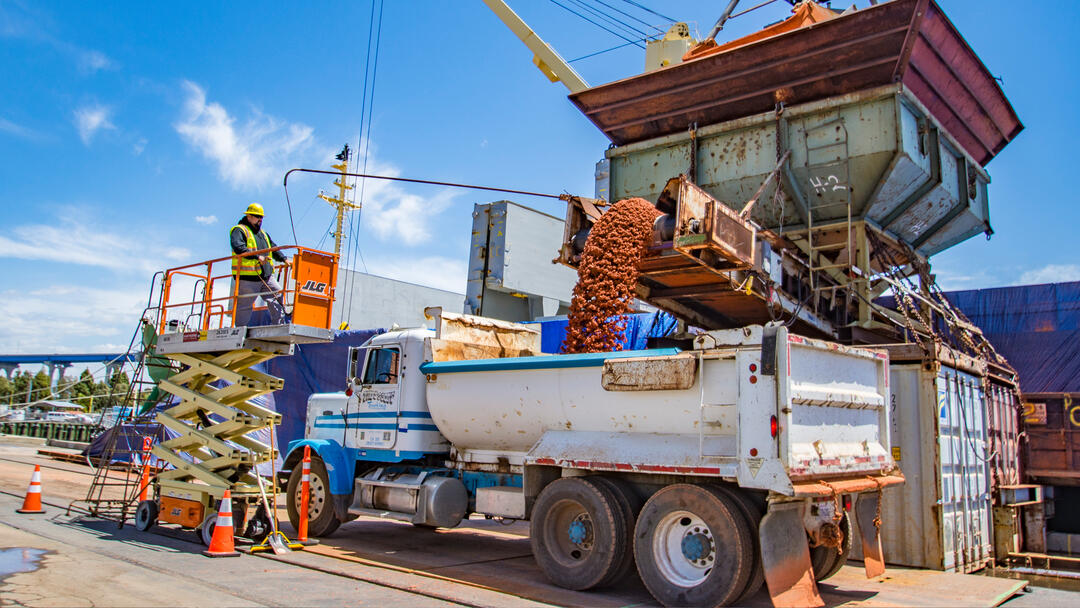 Dry and Liquid Bulk Cargo 
Shipping dry and liquid bulk cargo requires special skills, equipment, and attention to detail. Whether it's sand, soda ash, sugar, fertilizer, bauxite or cement, we get you on a granular level. With ample storage and efficient cargo handling, we keep your bulk cargo flowing from ship to dock to market much faster. 
Refrigerated Cargo
Refrigerated cargo requires a special kind of cool. Luckily the Port of San Diego is as cool as a cucumber, offering an on-dock cold storage facility and expertise to handle any temperature-controlled cargo. Whether it's avocados, bananas, pineapples or other perishable goods, we keep it fresh. 
Foreign Trade Zone
The Port of San Diego offers a secure, designated location where foreign and domestic merchandise is generally considered to be in international commerce and outside of United States customs territory. Approved by U.S. Customs and Border Protection and the City of San Diego, the Tenth Avenue Marine Terminal activates as a Foreign Trade Zone offering numerous benefits to businesses including duty reduction and deferral, logistical benefits, and cost savings.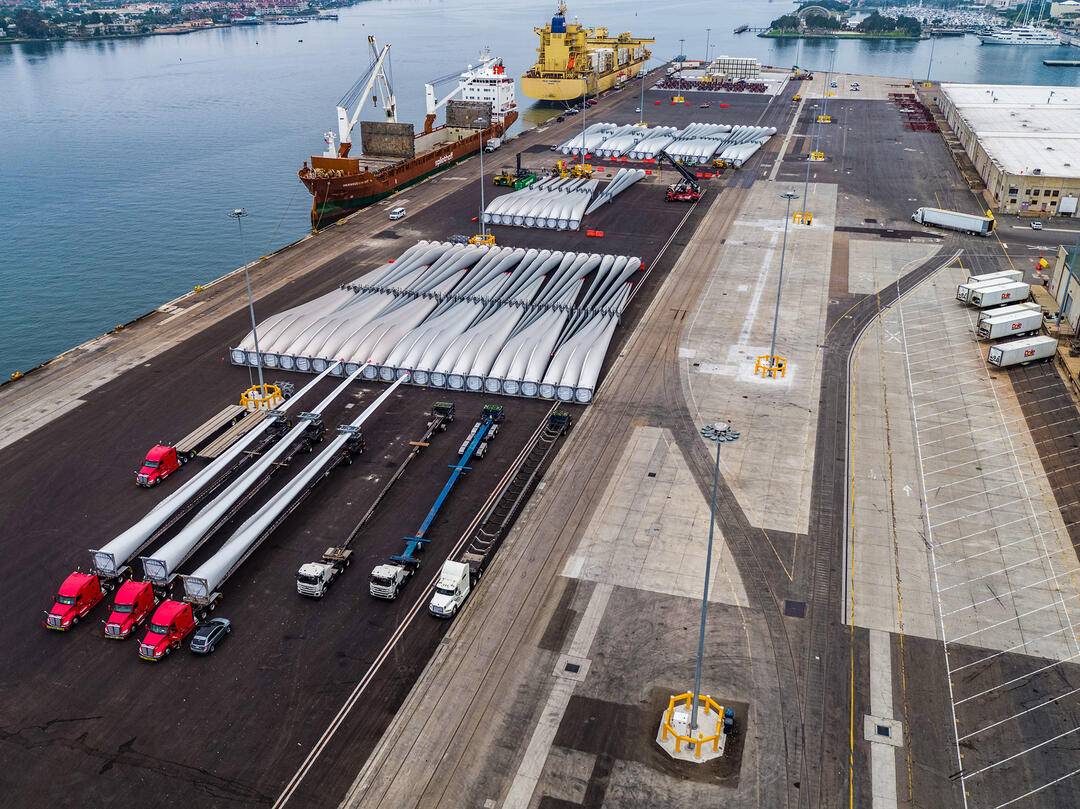 The Port of San Diego is the nation's specialty cargo gateway to the Pacific with regular trade routes to Latin America, Asia and beyond. Located in San Diego Bay, the Port has a natural deep-water harbor, easy access to regional freeways, and on-dock Class I rail service, making it ideal for cargo shipping. San Diego is the fourth largest port in California and one of 18 Military Strategic Ports in the United States. 
Find out what our Special Advantage can do for you: maritimeinfo@portofsandiego.org | 619.686.6300
 
Marine Terminals 
The Port has two cargo terminals, the Tenth Avenue Marine Terminal (TAMT), a 96-acre facility in San Diego and the National City Marine Terminal (NCMT), a 135-acre complex in National City. Cargo received at our two cargo terminals originates from countries around the world.  
Tenth Avenue Marine Terminal is the Port's omni-terminal, where refrigerated containers, break-bulk and bulk cargos are handled. TAMT also features an on-dock cold storage facility, providing approximately 300,000-square feet of temperature-controlled storage and cargo handling. TAMT also has ample open space and flexibility to efficiently handle non-containerized cargo.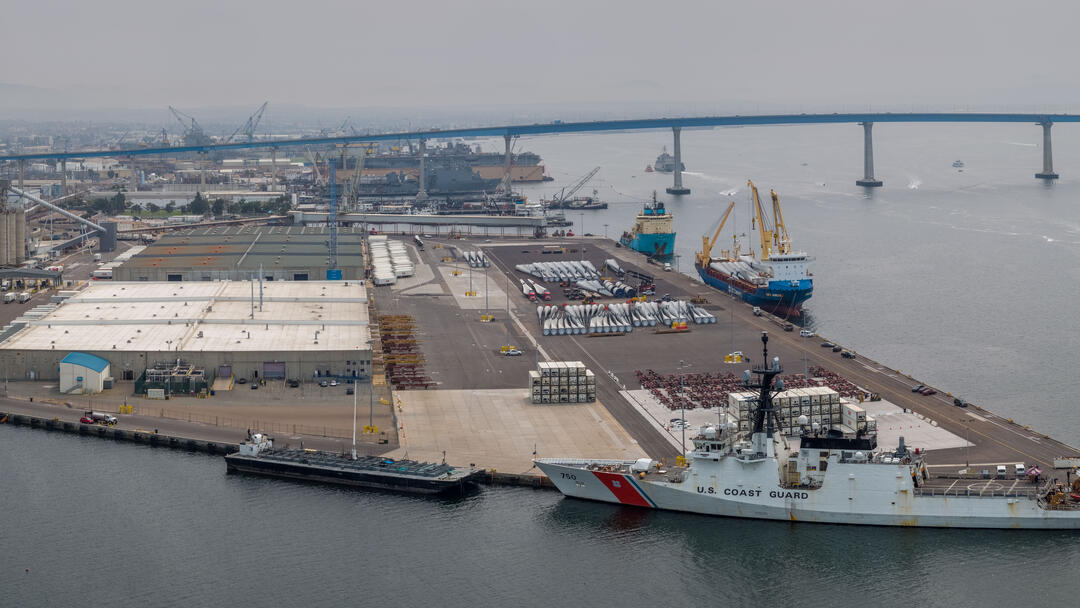 National City Marine Terminal is located on the National City waterfront at the south end of San Diego Bay and is the Port's "roll-on, roll-off" cargo terminal. As the most advanced vehicle import/export facility on the West Coast, it is home to the West Coast's most efficient auto processor, Pasha Automotive Services. NCMT is located 10 miles from the U.S. – Mexico border, and provides on-dock rail and nearby regional freeways.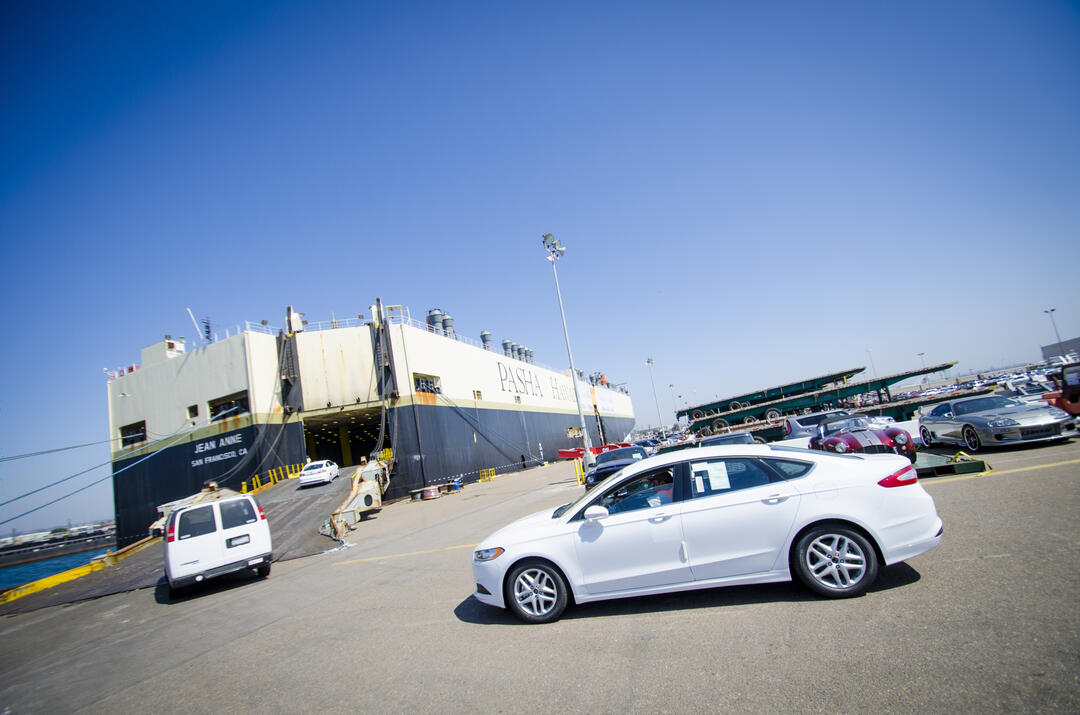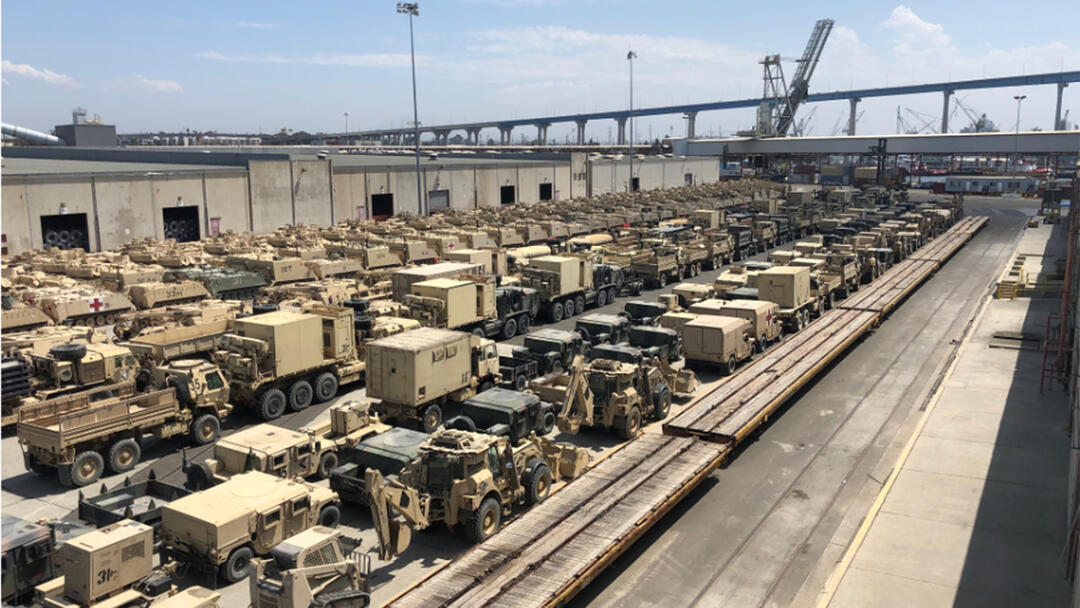 Strategic Advantage 
World-class infrastructure and services combined with strategic location enables the Port of San Diego to serve an important role in National Defense. We are proud of our designation as a "Strategic Port," both for our service to the nation and for our role as a conduit for military cargo moving around the globe. We are one of only 18 commercial seaports in the United States with this designation. 
Port of San Diego
Container Traffic
November 2023
| | |
| --- | --- |
|   | TEUs |
| Full Inbound | 5,668 |
| Full Outbound | 478 |
| Empty Inbound | 0 |
| Empty Outbound | 4,976 |