Let your inner child play here and be wowed by the simple things in life.
Bike the Bayshore Bikeway, kayak, see some public art, paddleboard from the public boat launch, fish from the dock, or simply play on the waterfront playground. Bring the whole family for a deli picnic and a refreshing good time.
#NationalCityMarina  #SanDiegoBay
Explore National City Virtually!
Tips:
click on the upper left icon to see all listings
click on the upper right icon to expand map to full screen
Pepper Park, fishing pier
Have you ever caught a glimpse of golden hour from Pepper Park or the fishing pier? Nestled right along the waterfront, Pepper Park is a jewel in National City. Be wowed by the amenities and access to the water from this area.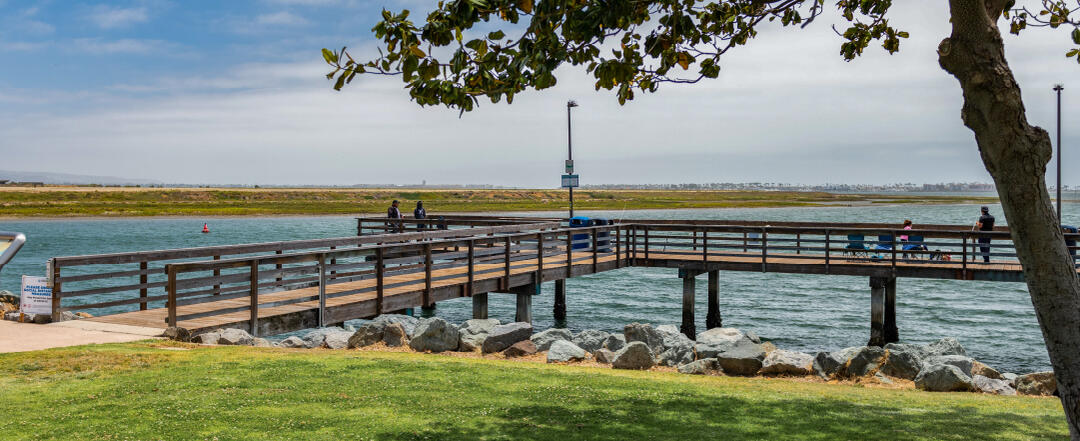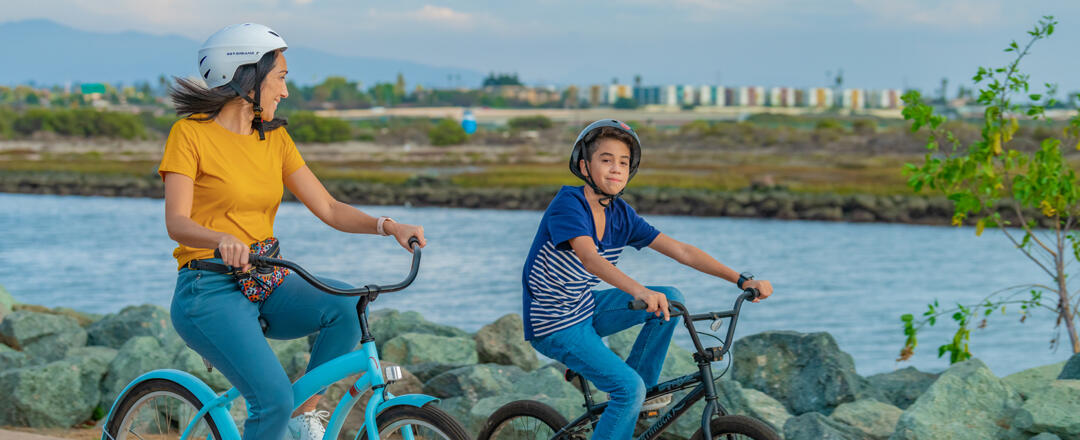 Bayshore Bikeway
Although we like to be in the present of the here and wow, taking it back to the days of riding your bike carelessly as a youngster can be food for the soul. In National City you get to kick the experience up a notch with views of San Diego Bay as you do it.
The Waterfront Grill
A waterfront experience isn't complete without enjoying a meal and beverage with a view. Be wowed by what you can find through the National City waterfront.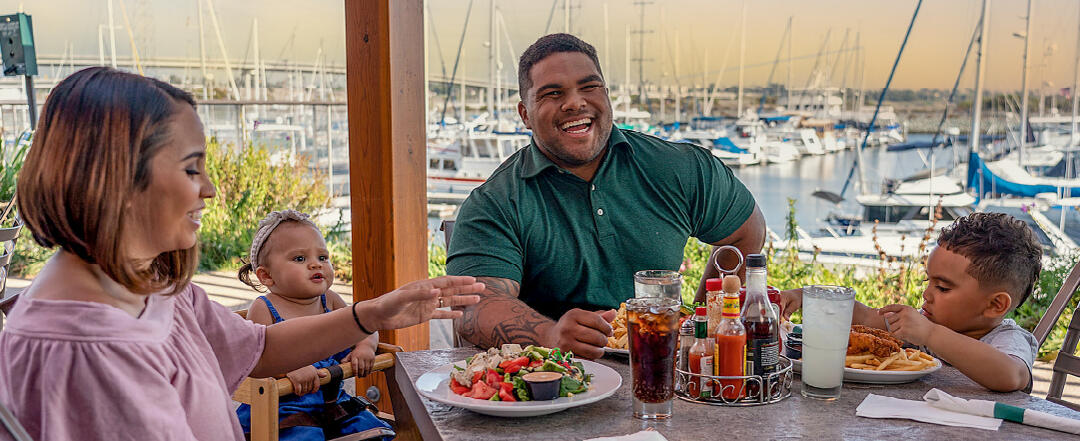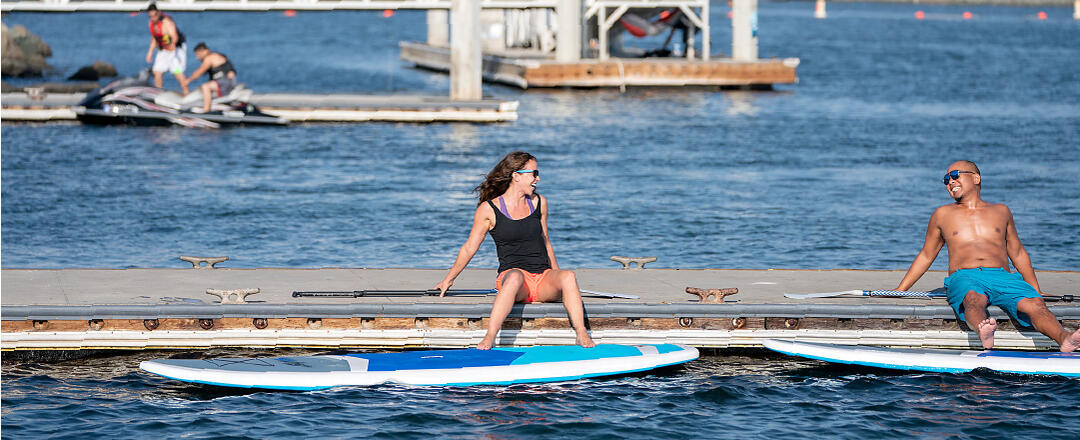 Boat launch ramp
Did you know you can launch your boat, jet ski, kayak, or SUP from Pepper Park? Take your favorite water sport activity to the path less traveled and explore where San Diego Bay meets the Sweetwater Channel.
Aquatic Center
The 4,700-square foot facility is located in the Port's Pepper Park on the National City waterfront.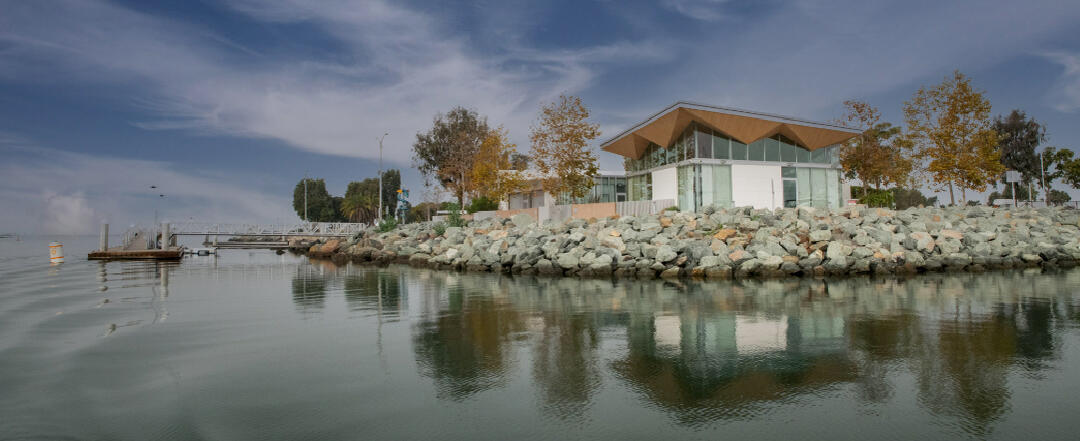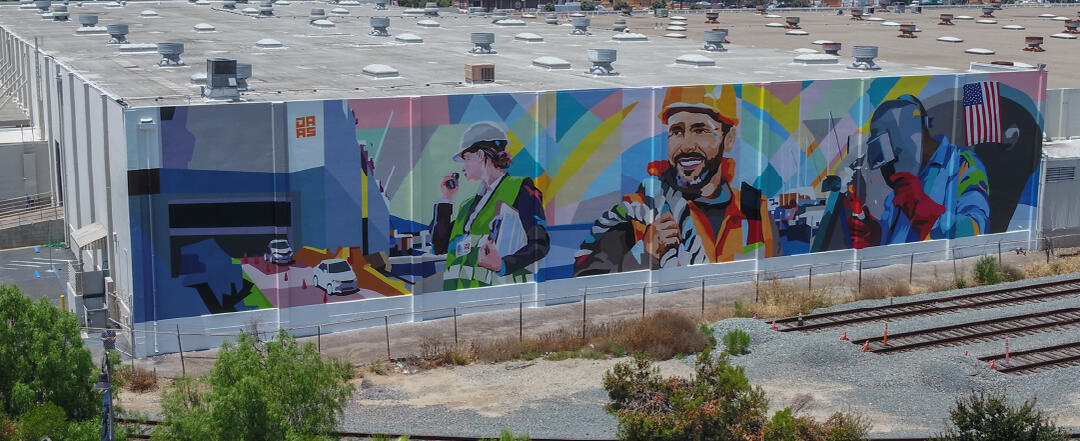 National City Art
Take a walk through historic National City Bayfront and enjoy some of the unique artwork found along the vibrant waterfront. With eight interesting art pieces, this artistic tour of National City Bayfront won't disappoint.