May is Maritime Month at the Port of San Diego. It's our region's unique celebration of National Maritime Day, which is May 22. National Maritime Day pays special tribute to the merchant marines and to the benefits that the maritime industry provides to the country.
This year, we pay special tribute to the men and women of our Working Waterfront who continue to work hard to ensure the safe and timely delivery of essential goods, providing crucial services in these difficult times. They include our own maritime operations employees, and employees of our maritime industrial tenants, along with our longshoremen and women, stevedores, San Diego Bay pilots, commercial and sportfishermen and many more.
These past few weeks have been exceptionally challenging for these workers, as they all have worked extra hard to keep cargo moving in and out of our port, provide services to our cruise customers who are going through incredibly trying times, and all the while keeping the Port running safely and securely. We salute our maritime industry employees and are extremely proud of their service.
---
Maritime Employee Spotlights
Captain Lyle Donovan has been a San Diego Bay pilot since 2004 and is a 1981 graduate of the California Maritime Academy. Captain Donovan, along with Captains Bill Bartsch and Mark Jennings, make up the San Diego Bay Pilots Association, which is authorized by the Board of Port Commissioners to provide piloting services to vessels entering, leaving or shifting within the Port of San Diego. Captain Lou Castagnola, who primarily works as a United States Navy vessel pilot, also provides relief pilot services for the San Diego Bay Pilots Association.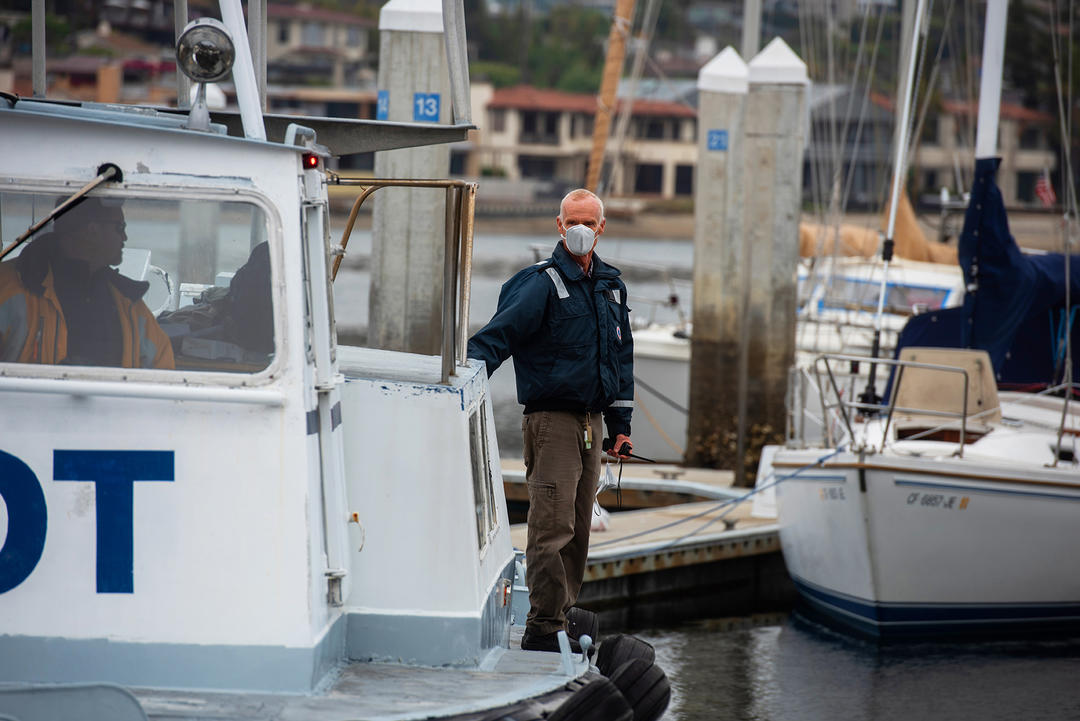 Marine terminals
The Port of San Diego is the nation's specialty cargo gateway to the Pacific, situated in the natural, deep-water harbor of San Diego Bay.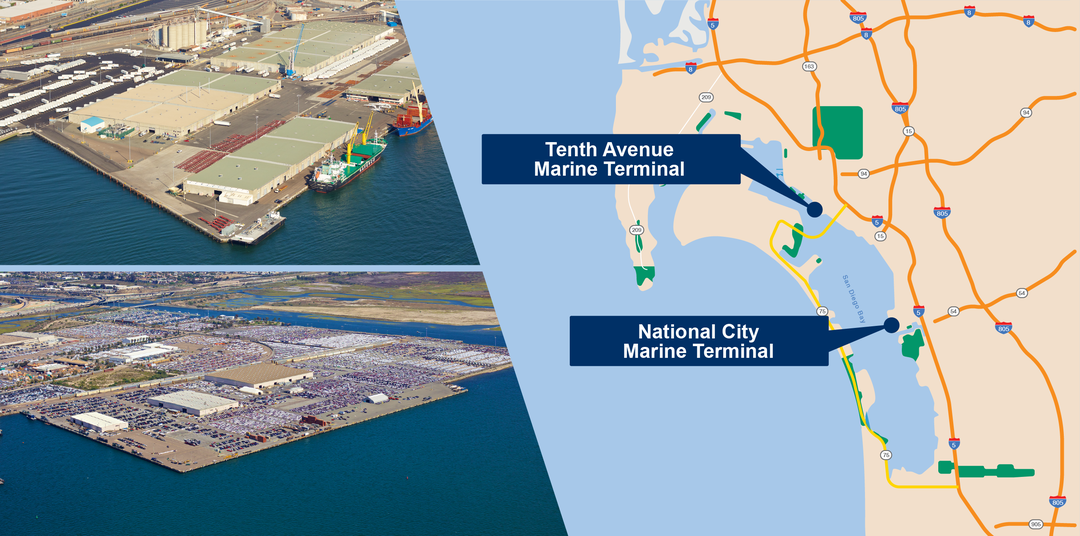 Marine Terminals
Tenth Avenue Marine Terminal
Bananas/Pineapples
Aggregates
Sugar
Specialty Cargo
National City Marine Terminal
Broadway Pier & Port Pavilion
Photo Gallery - San Diego's Working Waterfront
San Diego Bay Working Waterfront Map:
click on the icons to learn more