Revised Draft PMPU
The Port of San Diego released the Revised Draft Port Master Plan Update (PMPU) for a four-week review period which ended on November 17. The Board of Port Commissioners held a public workshop on December 7 to discuss the feedback and further direct staff on any further changes to the draft. View a recording of the workshop here. In mid-2021, the Port anticipates circulating the Draft Program Environmental Impact Report for public review. It will include analysis of impacts such as, but not limited to, traffic, climate change, air quality, noise, and natural resources.
Click here to sign up for email updates
The PMPU has something for everyone who enjoys San Diego Bay. A major milestone, this latest draft considers and reflects extensive and valuable community input received on the Discussion Draft released in April 2019. At this step, we encourage and welcome additional public feedback and look forward to continued community engagement that is so essential to this process.
The Revised Draft PMPU addresses allowable water and land uses and activities, future development, and management of water and land within the Port's jurisdiction on and around San Diego Bay by providing a mix of goals, policies and standards supported by written narratives, figures and tables.
The Future of the Port
The Port of San Diego has been conducting a comprehensive and inclusive Integrated Planning initiative to update our Port Master Plan, which is similar to what is known as a General Plan in a city or county. This effort is often referred to as "the future of the Port" and supports the Port's mission to develop San Diego Bay for multiple purposes and uses for the benefit of the people of the State of California (Port Act).
Launched in 2013 by Chair Ann Moore, the Port Master Plan Update process began with an Integrated Planning effort to ensure a holistic, thoughtful, and balanced approach to future water and land uses for generations to come. Tailored for the unique needs of the Port, it began by understanding both maritime and non-maritime uses on San Diego Bay, then looking inland to examine how the Port, San Diego Bay and the tidelands affect the entire region, including critical upland links.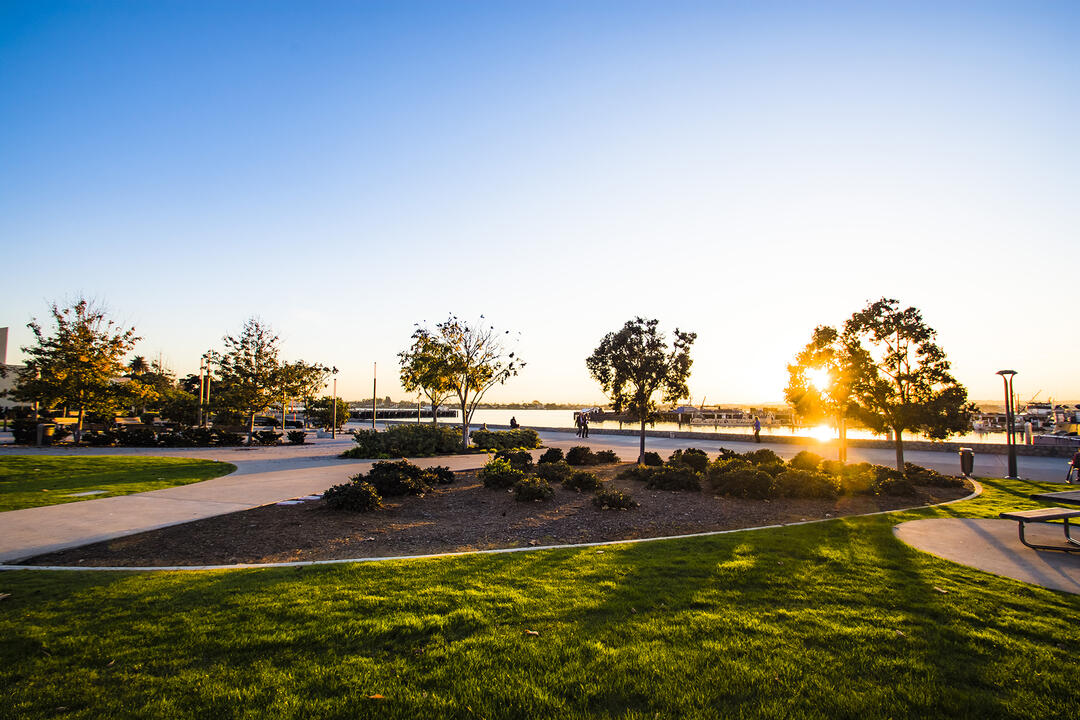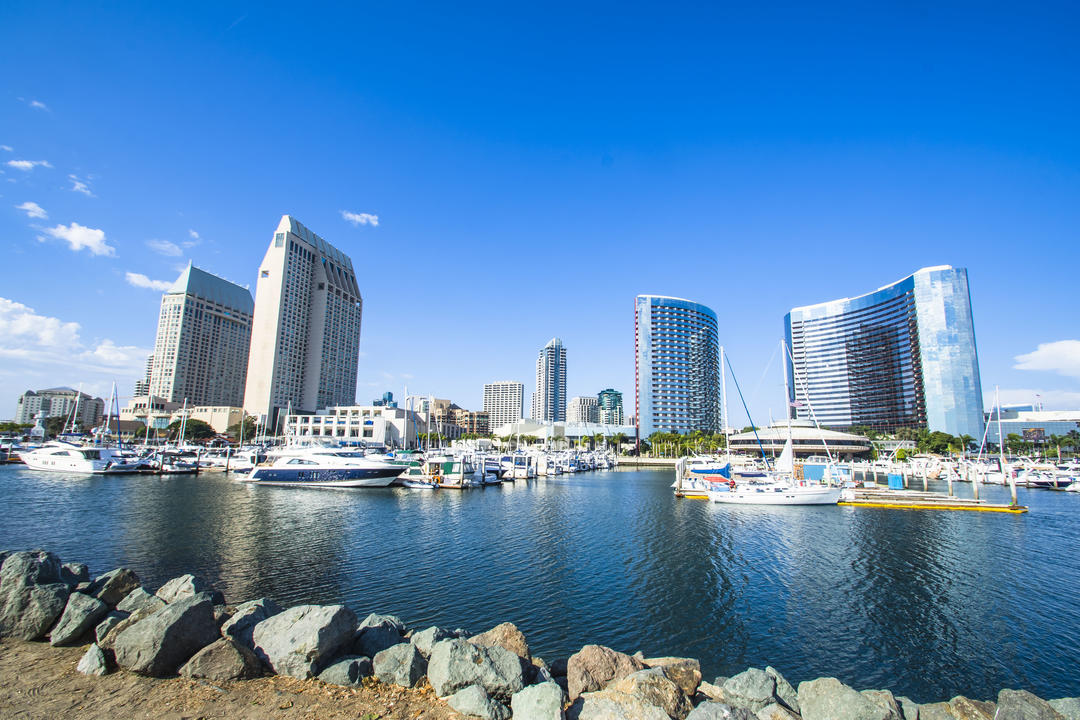 How We Got Here
The Port is now in the fourth of five stages of a multifaceted and comprehensive approach for managing and planning the business of the Port in a balanced way. This five-phase planning process will culminate with an updated Port Master Plan:
Environmental review pursuant to California Environmental Quality Act (CEQA) (Current Phase)
California Coastal Commission Certification (2021/2022)
*Phase 1 and 2 make up the Integrated Planning Vision.
Questions and comments about the PMPU can be emailed to pmpu@portofsandiego.org.
Public Outreach
This planning process is based on comprehensive analysis and investigation, all informed by extensive public outreach, including:
Over 6,300 respondents to two online surveys;
Nearly 3,000 comment letters on the PMPU Discussion Draft released in 2019;
Over 400 comment letters on the Revised Draft PMPU released in 2020;
Approximately 400 meetings with key stakeholders and partner agencies;
40 public Board workshops/meetings; and
19 open houses and community meetings.
Goals
Balance the needs of development with those of valuable natural resources
Prioritize key planning features and clearly define land and water use guidelines for development, with enough built-in flexibility to be able to quickly adjust to market demands
Protect opportunities for public access and parks on the waterfront for all Californians and visitors to enjoy
Streamline the permitting process for developers, investors, and Port staff to more effectively and efficiently process projects
2013
2013
Integrated Planning process begins with extensive public outreach, including more than 100 interviews with stakeholders and agencies, public workshops and Board of Port Commissioners meetings. HKS Urban Design Studio/Randy Morton is hired to lead Phase 1.
2014
2014
Vision Statement and Guiding Principles are accepted by the Board of Port Commissioners.
2015
2015
Framework Report is accepted by the Board in November 2015, concluding the visioning phase.
2016
2016
Initiation of Port Master Plan Update and scenario planning. Port staff begin working with the architectural firm, AECOM, to produce a draft updated Port Master Plan document.
2017
2017
1/10/2017: PMPU Progress Report to Board
3/9/2017: PMPU Public Board Workshop #1
3/23/17: Public Open House #1 to learn about and discuss the PMPU
4/12/17: PMPU EIR Scoping Meeting
4/27/17: PMPU Public Board Workshop #2
5/11/17: Public Open House #2 to learn about and discuss the PMPU
5/25/17: PMPU Public Board Workshop #3
7/11/17: PMPU Presentation to the Board
8/8/17: PMPU Public Board Workshop #4
8/10/17: Public Open House #3 - recap of 8/8/17 Board Workshop
10/12/17: 2017 Silver Bernays Award of Excellence – Community Relations (Port of San Diego/Nuffer Smith Tucker), Public Relations Society of America
11/14/17: PMPU Public Board Workshop #5
11/15/17: Public Open House #4 - recap of 11/14/17 Board Workshop
12/5/17: PMPU Public Board Workshop #6
12/12/17: PMPU Public Board Workshop #7
2018
2018
3/28/18: PMPU Public Board Workshop #8
7/17/18: PMPU Public Board Workshop #9
8/14/18: PMPUPublic Board Presentation and Discussion
11/1/18: PMPU Public Board special meeting - Environmental Justice Policy Considerations
12/13/18: Port Seeks Input on Embarcadero Planning District Via Online Survey
12/18/18: PMPU Public Board Presentation and Discussion
2019
2019
1/30/19: Public Open House #5 - Embarcadero Planning District
2/12/19: PMPU Board Workshop #10
2/25/19: PMPU Board Workshop #11
3/14/19: PMPU Board Workshop #12
4/25/19: PMPU Discussion Draft released for 90-day public review period
4/30/19: PMPU Board Workshop #13
6/6/19: Community Discussion Event #1 - Port of San Diego Administration Building
6/12/19: Community Discussion Event #2 - La Mesa Community Center
6/20/19: Community Discussion Event #3 - Palomar College Rancho Bernardo Education Center
6/27/19: Community Discussion Event #4 - Tijuana River National Estuarine Research Reserve
7/15/19: Community Discussion Event #5 - Coronado Community Center
8/28/19: Community Discussion Event #6 - Portuguese Hall in Point Loma
9/16/19: Board of Port Commissioners Meeting - Manchester Grand Hyatt
2020
2020
August 4, 2020: PMPU Board Workshop #14 (North Embarcadero)

October 20, 2020: Revised Draft PMPU released for public review until November 17, 2020.

December 7, 2020: PMPU Board Workshop #15 (Revised Draft)
2021/2022
2021/2022
Draft Programmatic EIR to be circulated for public review; completion of CEQA environmental review process; processing with the California Coastal Commission as the final step for the PMPU.
---
Award-Winning Outreach
The Integrated Planning initiative has been recognized as innovative, forward-thinking and inclusive, winning notable awards from professional planning, environmental, public affairs and architectural organizations. Recent awards for this initiative include: