Natural Resources of the Bay
With its warm, nutrient-rich shallow waters, intertidal shorelines, shelter from waves, and relative protection from marine predators, San Diego Bay provides valuable habitat that serves as nursery, breeding, and resting grounds for an abundance of marine species. It is a critical stopover point for migratory birds along the Pacific Flyway, and its extensive eelgrass beds support fisheries productivity unmatched by most habitats. 
The Port is committed to preserving and improving a vibrant and healthy environment supporting an abundance of diverse natural resources throughout the San Diego Bay and tidelands. The Environmental Conservation department regularly coordinates localized and bay-wide monitoring efforts to gauge the status of natural resources throughout the Bay including eelgrass beds, bird species and fish surveys, as well as annual monitoring of sensitive and/or endangered species such as the California least tern, Ridgeway Rail and Green Sea Turtles. 
The San Diego Bay supports the following:
Over 300 species of marine and coastal birds
Over 640 species of marine invertebrates
Over 100 species of marine fishes
Over 45 species of algae 
11 federal/state threatened or endangered species and 50 special status species
At least 4 species of marine mammals
823 acres of salt marsh habitat
978 acres of tidal flats
1,500-2,000 acres of eelgrass beds (annual fluctuation)
9,331 acres of mud and sand bottom assemblages in shallow to deep water
The following bay-wide monitoring reports are accessible through the "Monitoring Reports" link in the taskbar above: 
Annual California Least Tern Reports
Annual Ridgeway Rail Propagation Program Reports
Green Sea Turtle Monitoring Reports
Bay-wide Eelgrass Surveys
Bay-wide Fish Surveys
Bay-wide Bird Surveys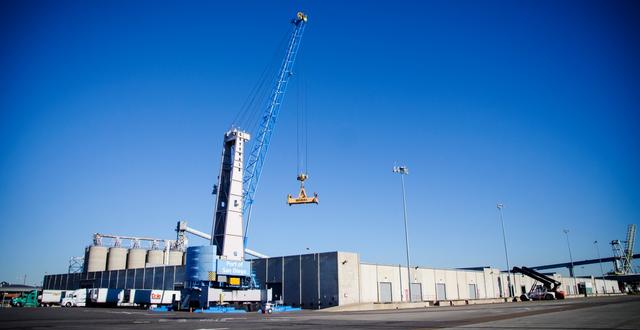 Maritime
The Port's maritime businesses are our gateway to the world, leading our working waterfront and facilitating the movement of goods and people, internationally and domestically. To support our cargo business, the Port of San Diego has commenced work…
Read More About

Tenth Avenue Marine Terminal Redevelopment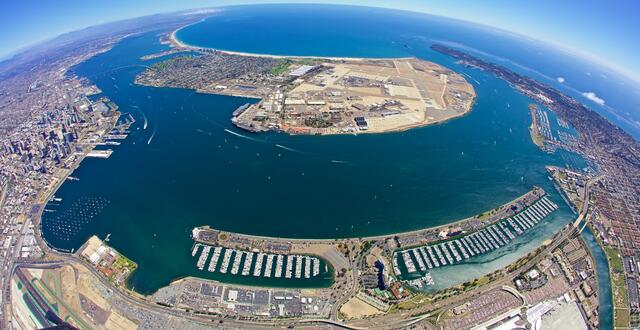 Waterfront Development
As part of efforts to enhance our San Diego destination, the Port of San Diego is working to redevelop 55 acres of land and water on the eastern portion of Harbor Island overlooking the beautiful San Diego Bay. This site offers an unbeatable…
Read More About

East Harbor Island Redevelopment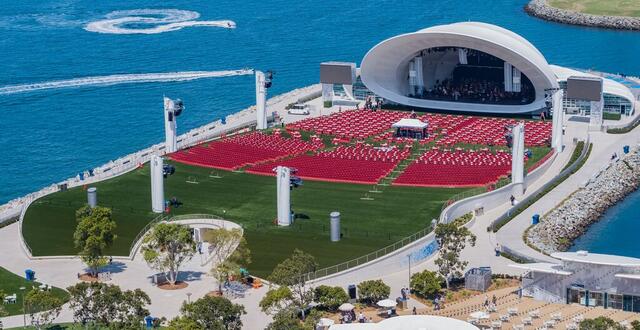 The San Diego Symphony's Rady Shell at Jacobs Park debuted on San Diego Bay in the summer of 2021 as the West Coast's first bayside concert venue and park within a park. Built at no public cost, this incredible new outdoor performance and event venue…
Read More About

San Diego Symphony Bayside Performance Park