Where nature's dreams have come to life
Whether you want to watch the birds flutter in the morning sun, walk through the afternoon shade of the coral trees, or chill on a warm night soaking in the stars, it's all here. The Chula Vista Bayfront is where locals love to reconnect – with the water on a boat ride, with friends and family over dinner or with themselves in the beauty of the waterfront.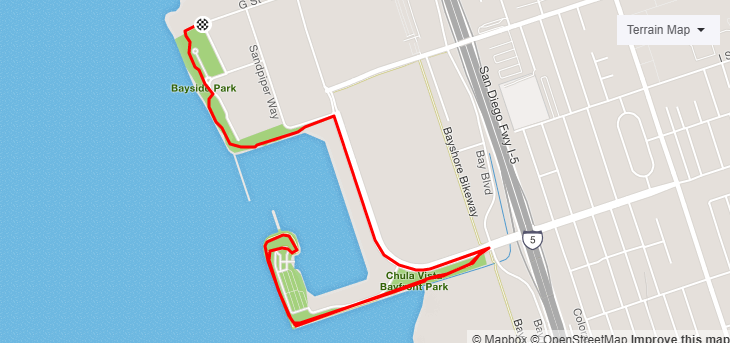 Summer is the time to #EscapetheIndoors and connect with nature. June is Great Outdoors Month® and your #Wonderfront is the place to go!
Wonderfront Chula Vista Bayfront Run by the Port of San Diego and November Project San Diego
Distance: 4.15mi
Elevation Gain: 0ft
Run Type: Road