Recreational Field Project
The Port of San Diego is making improvements to the recreational field at Cesar Chavez Park. Several areas of turf within the field had worn thin, causing bare and low spots. This project includes removing and replacing approximately 90,000 square feet of the turf, grading and drainage improvements, and modifying the existing irrigation system. When complete, the field will be safer, more resilient to wear and tear, and more enjoyable for recreational activities. 
The field is anticipated to reopen in winter 2023 to allow for establishment of the new grass. The remainder of the park, along with the public viewing pier, will be accessible throughout the construction period.
A Local Favorite
This waterfront destination recognizes a prominent leader in the Latino community: Cesar Chavez. Developed in cooperation with San Diego's Barrio Logan community, this park offers a recreational pier, picnic and playground areas, a soccer field and lush green open space for residents and visitors alike to enjoy.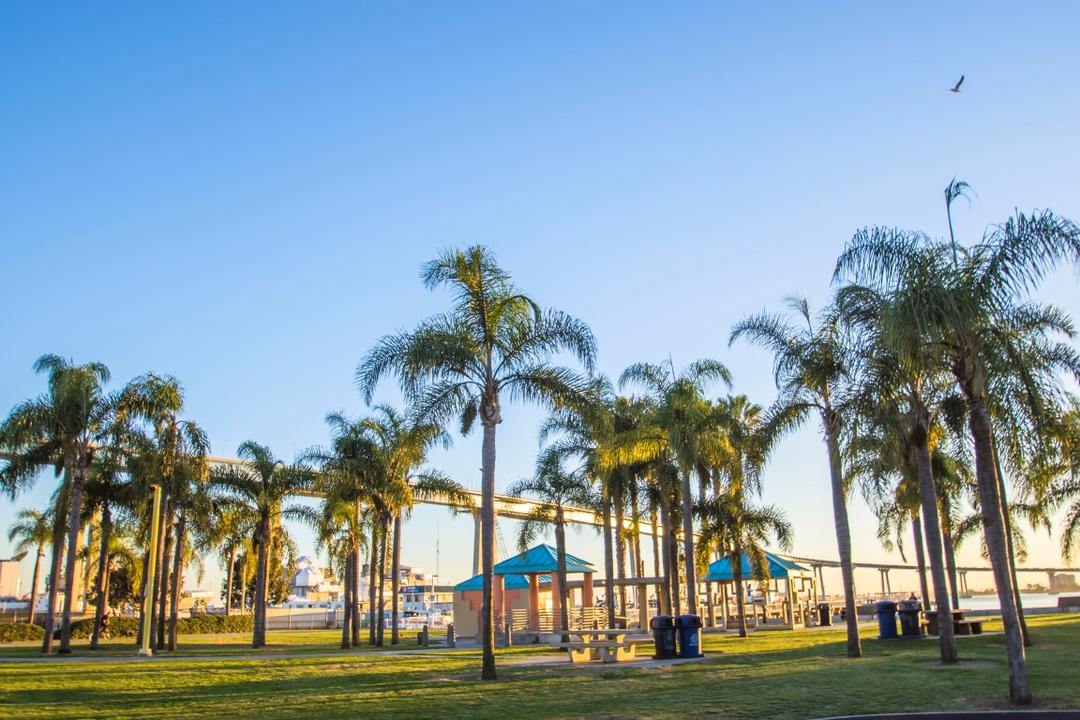 Amenities:
Arbors
Gazebo
Picnic Tables
Play Equipment
Public Art
Restrooms
Viewing Pier - no fishing is allowed.
Location: 1449 Cesar E. Chavez Parkway, San Diego, CA 92101
Hours: 6:00 a.m. – 10:30 p.m.
Dogs are allowed on leash in all Port of San Diego parks. There are no leash-free parks or beaches on Port of San Diego property.
Share your adventures
@portofsandiego
 #sandiegobay