As a public agency, we always seek the best value 
We are committed to a transparent and open bidding process. We solicit competitive bidding for a wide range of contracting opportunities, mainly related to engineering, planning and environmental consulting, maintenance services and equipment for the Port's parks, marine terminals and other public facilities.
To learn more about doing business with the Port of San Diego, please click here to see our brochure on doing business with the Port and our Procurement Ethics Policy. The Port periodically offers formal vendor training to address how to do business with the Port.
The Port uses PlanetBids as its primary electronic bidding solution. PlanetBids manages our vendor database and hosts our bidding and contracting opportunities. In addition, we will occasionally advertise real estate leasing and development opportunities on PlanetBids, on a case-by-case basis. To find opportunities, view bid results, or register as a vendor, please click here: PlanetBids
We look forward to doing business with you. 
---
Purchasing and Contracting Opportunities
As a component of the Financial Services Division of the San Diego Unified Port District (the District), the Procurement Services Department is responsible for centralized purchasing, receiving, contracts and agreements administration, property disposal, inventory management and administration of the District's Small Business Enterprise Program, Labor Compliance, and Business Enhancement programs.
The link below, View Current Bidding, will direct you to where you can register as a vendor online, search for bid requests, download documents, bid electronically (where applicable) and much more! Most RFQs/RFPs, informal and formal solicitations will be processed through our online system. We have made every effort to make all aspects of the purchasing and contracting process as easy, secure, and reliable as possible. However, if you need help or have questions concerning the features available to our bidders on this section, please click on for online assistance.
All responses are due on or prior to the time shown on each solicitation. Late responses cannot be accepted. It is the bidder's/proposer's responsibility to ensure that the most complete and current version of the solicitation, including addenda, has been downloaded or otherwise obtained.
Other Potential Bidding Opportunities:
---
Open Solicitations
The open solicitations currently available for Request for Proposals (RFP) and Request for Qualifications (RFQ) are available for viewing on Planet Bid's Vendor Portal.
Please register as a vendor to receive notifications of the release of RFPs and/or RFQs. You can also contact the Procurement Services Department at 619.686.6392.
---
Blue Economy Incubator
Are you an entrepreneur involved in new or early-stage aquaculture and blue tech concepts? In 2016, the Port of San Diego established the Blue Economy Incubator, a new program to assist in the creation, early development, and initial scaling of pilot projects in aquaculture and blue tech. Click for more information. Questions may be sent to incubator@portofsandiego.org
---
Small Business Enterprise Resource Information Guide
Please visit the Equal Opportunity Section of the Port's website for more information. In addition, you may contact our Equal Opportunity Management Department at 619.686.6271.
---
Public Art Opportunities
The Office of Arts & Culture encourages artists interested in learning more about the artist opportunities and art-related news with the Port of San Diego to subscribe via email to Arts & Culture News and Opportunities. This is the Office of Arts & Culture's primary means of communicating opportunities to artists.
Any open calls to artists for Port of San Diego public art projects are posted below.
---
Current Public Art Opportunities
Open Call for Artists - South Bay Mural Project
The Port of San Diego, seeks qualifications from professional visual artists for the South Bay Mural Project as part of its Port Spaces curatorial initiative. The South Bay Mural Project is a collaborative effort between the Port of San Diego and Pasha Automotive Services. The selected artist/artist team will contract directly with the Port of San Diego to create a site-specific mural that interprets the working waterfront and local maritime industry history. This call is open to professional artists who legally reside and are eligible to work in the United States. Proof of residency/work permit documentation may be requested. This mural, to be located on the east exterior wall of the National City Distribution Center, will enrich the aesthetic landscape and cultural experiences on the waterfront in National City, California. Diverse media, application methods, and innovative artistic approaches are highly encouraged.
The final selected artist/artist team will receive up to $65,000 to develop a successful mural concept and produce the mural on the specified site in National City, California. The budget is all-inclusive and must cover all costs including, but not limited to: artist and consultant fees, materials, fabrication, construction, transportation, delivery, site preparation, lighting (if applicable), equipment, traffic control, installation, site-clean-up, legal fees, insurance, permit fees, and travel. 
Application Deadline: May 4, 2018 (no later than 5:00 p.m. PST)
All eligible applications will be screened by a selection panel. The Port is not responsible for submittals that are not screened due to technical or other issues.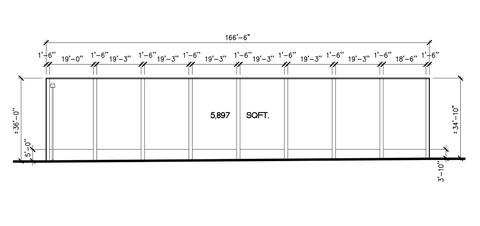 ---
Sponsor Requests to Exhibit Artwork on Tidelands
The Port of San Diego's Office of Arts & Culture conducts an annual review of external requests from sponsors who want to temporarily exhibit artwork or objects on Port property or donate artwork or objects to the Port of San Diego.  This review process enables the Port to effectively evaluate proposals and plan workload around projects on an annual basis. Sponsors are strongly encouraged to submit applications well in advance of desired installation timeframes to ensure adequate time for conceptual development, evaluations, and internal review processes.
Applications for the 2018 review cycle are due no later than January 31 at 5PM.
---
Environmental Opportunities
To accomplish our role as an environmental steward for San Diego Bay, the Planning and Green Port Department regularly seeks assistance from environmental professionals to provide services such as, but not limited to, site assessments, hazardous waste management and emergency response, industrial hygiene, stormwater management, education and outreach, bioassay and laboratory analysis. Examples of current service agreements are listed below.  
| | |
| --- | --- |
| Service Agreements | Expiration Dates |
| Environmental and Land Use Project Management Services | June 2017 |
| Storm Drain Maintenance and Cleaning Services | June 2017 |
| Long Range Planning Consultant Services | July 2019 |
| Environmental Analytical Services | August 2017 |
| Environmental Review Consulting Services | August 2017 |
| Natural Resources Management Services | June 2018 |
| Air Emission Permit Compliance Analysis and Program | September 2018 |
| Environmental Investigations Services | November 2018 |
| Hazardous Waste Management and Emergency Response Services | March 2019 |
| Stormwater Management Services | March 2019 |
| Energy Services | June 2021 |
| Climate Action Plan Services | December 2021 |
---
---
Centralized Receiving
The Port of San Diego operates centralized receiving. Refer to your purchase order for the delivery location. Most deliveries are received at this address:
General Services and Procurement Building
1400 Tidelands Avenue
National City, CA 91950
619.686.6392
Receiving hours
Monday through Thursday, 7 a.m. – 11:45 a.m. and 12:30 – 3:30 p.m.; and alternate Fridays by appointment only. 
Surplus Property
The Port of San Diego disposes of surplus property through an online portal, Public Surplus. To access surplus property auctions, click here
Other Potential Bidding Opportunities
The Port of San Diego also participates in a joint, multi-agency qualification list, although registration with PlanetBids as a Port vendor is still required to be notified of Port opportunities. The City of San Diego, County of San Diego and the Port of San Diego may use this list to procure architectural, engineering and related professional services on a rotational basis. Click for more information on bidding opportunities
Contact
We welcome inquiries. Please contact Matt Earle, Chief Procurement Officer, at mearle@portofsandiego.org or 619.686.6392.
Mailing address
P.O. Box 120488
San Diego, CA 92112-0488