Coming to San Diego Bay?
Remember:
Some restrictions remain in place due to COVID-19 public health orders. Learn more at portofsandiego.org/COVID19.
Big Bay Boom is going virtual this year (no live fireworks). Tune in to Fox 5 San Diego at 8:30 p.m. on Saturday, July 4 for a special edition of the Big Bay Boom.
A Gem on the Vibrant San Diego Waterfront
Located in lively Downtown San Diego, Embarcadero Marina Park North is an easy way to escape the busy city scene. With plentiful green areas and stunning views of the vibrant San Diego waterfront, this park is the perfect place to sit down and relax or host your next private event.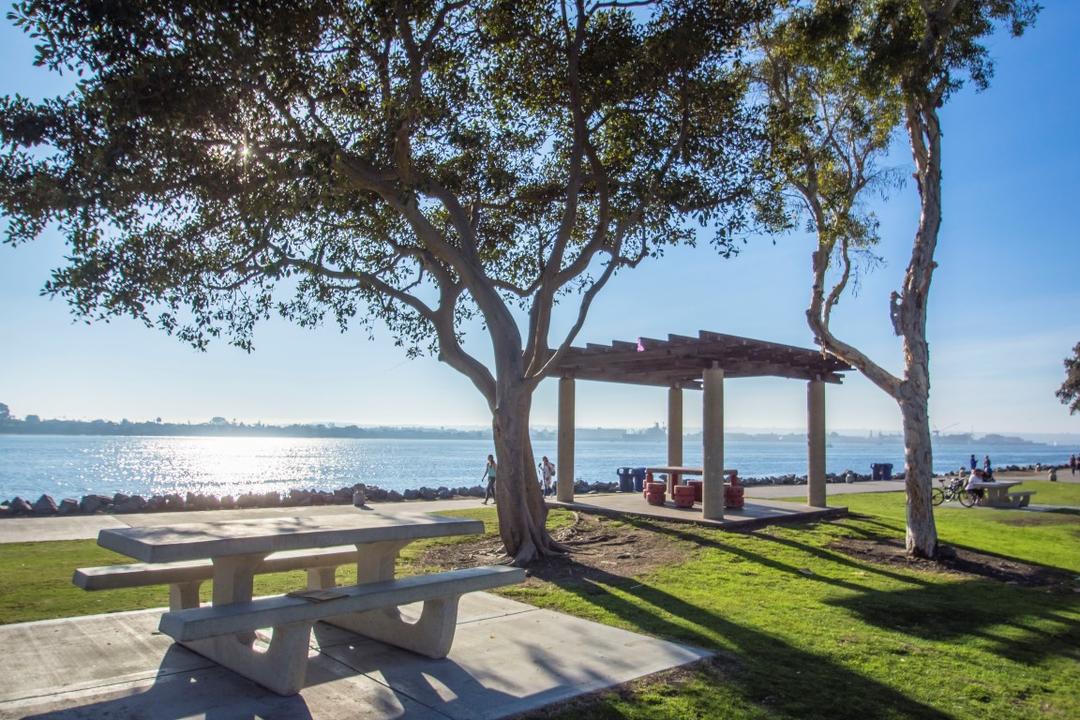 Amenities:
Arbors
Bike Paths
Bike Racks
Drinking Fountain
Fishing Pier
Gazebo
Picnic Tables
Public Art
Restrooms
Special Events Permitted: Yes
Maximum Occupancy for Events: 5,000
Weddings/Receptions: Yes
Location: 400 Kettner Blvd, San Diego, CA 92101
Hours: 6:00 a.m. – 10:30 p.m.
Dogs are allowed on leash in all Port of San Diego parks. There are no leash-free parks or beaches on Port of San Diego property.
Share your adventures
@portofsandiego
#wonderfront #sandiegobay