A Park Along the Embarcadero
Situated on San Diego's beloved Embarcadero, Broadway Plaza grants visitors with a lively place to take in the spectacular views of the vibrant San Diego Bay.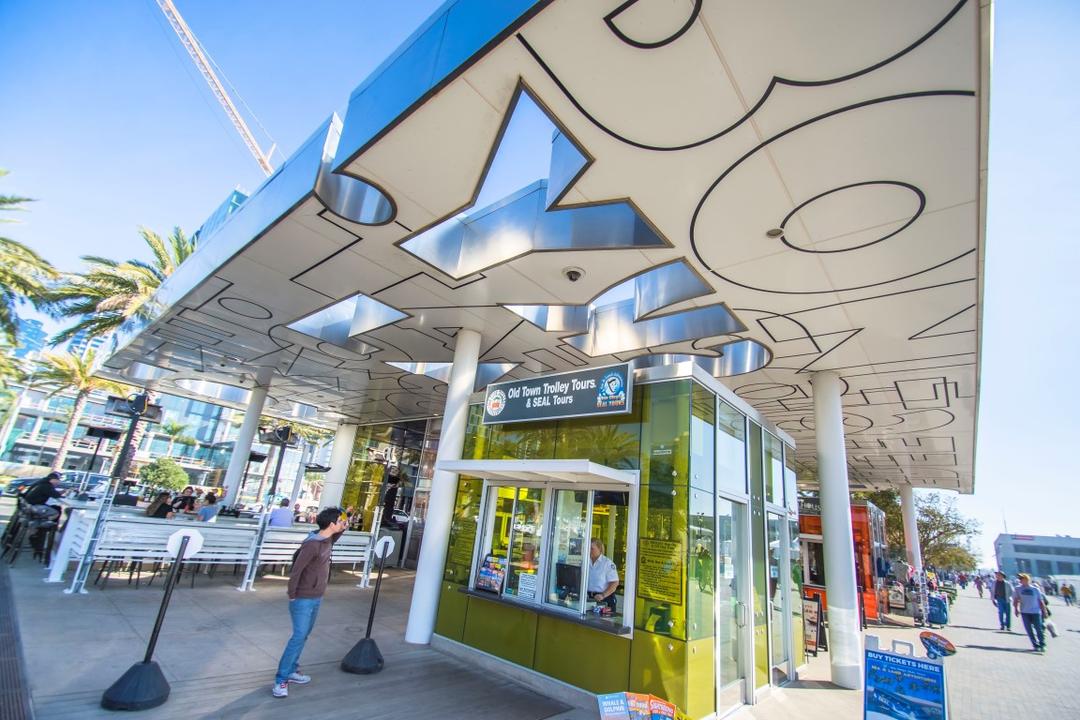 Amenities:
Arbors
Concessions
Public Art
Restrooms
1004 North Harbor Drive
San Diego, CA 92101
Special Events Permitted: Yes
Maximum Occupancy for Events: 500
Weddings/Receptions: Yes
Location: 1000 N. Harbor Drive, San Diego, CA 92132
Hours: 6:00 a.m. – 10:30 p.m.
Dogs are allowed on leash in all Port of San Diego parks. There are no leash-free parks or beaches on Port of San Diego property.
Share your adventures
@portofsandiego
#wonderfront #sandiegobay