Rediscover the Embarcadero Experience 
Whether you've visited dozens of times or have yet to soak in the Pacific vibes, a limitless array of experiences await at every turn. It's all right here, including world-class hotels. Choose between dozens of restaurants with menus to satisfy your taste. Take in unique tours, stroll through shops, and go deep with water adventures. 
Watch and imagine yourself enjoying time away at the Embarcadero. Then plan your very own Embarcadero Experience below!
The only tricky part of your Embarcadero Experience is choosing among the variety of options you can take in during your visit.  This interactive Google map has you covered. 
Stay 
Hospitality awaits at each of the six luxurious hotels at the Embarcadero. Your stay can include the full spa treatment, a slew of on-site dining options, late-night drinks, or early mimosas after a workout at the fitness center. All of it just steps from your room, with countless possibilities a short walk from where you're staying.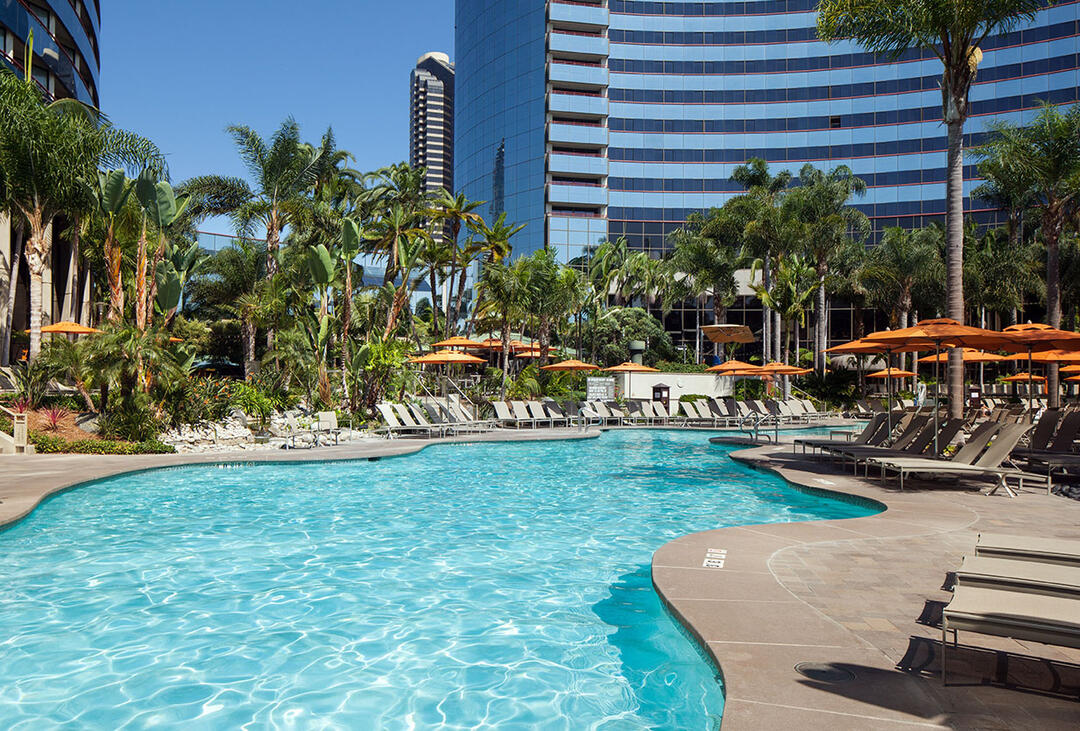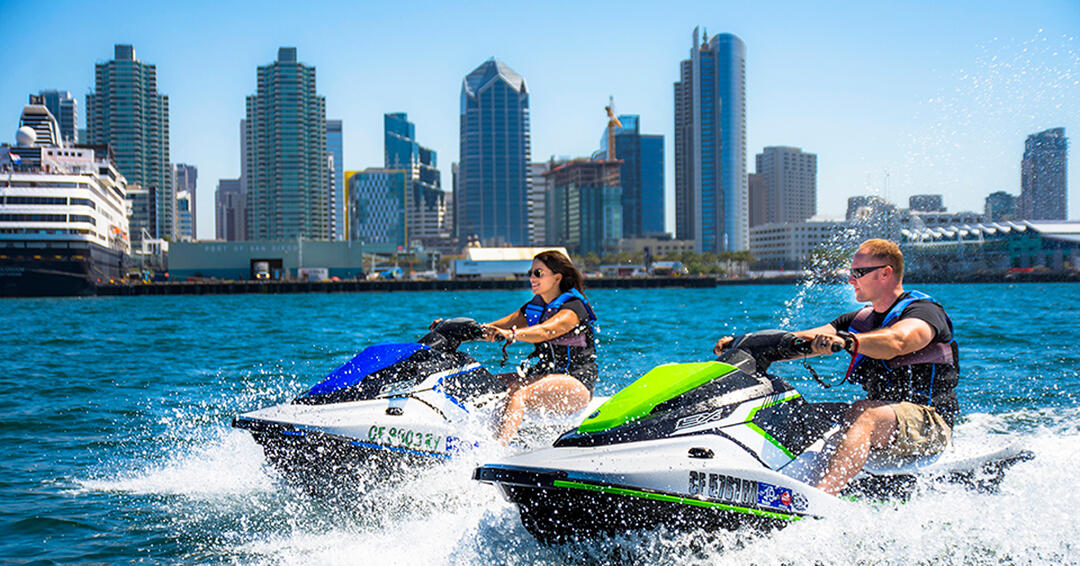 Play 
If it's saltwater treatment you desire, the Embarcadero has you covered like a crashing wave. Water options include paddle boarding, sportfishing, recreation rentals, and boat cruises. If staying dry sounds better, stay on the dock and step into an interesting tour of vintage ships, walk the decks of the longest-serving U.S. aircraft carrier, or just tour the town for the day. Make it a spiritual escape by ducking into the spa for an afternoon of pampering.  
 
Dine 
Deliciousness is served daily. Savor the catch of the day or a perfectly prepared steak, sip a one-of-a-kind cocktail or local craft beer, or grab-and-go on your way to your next adventure. No matter the craving, you'll find it at the more than 30 restaurants at the Embarcadero.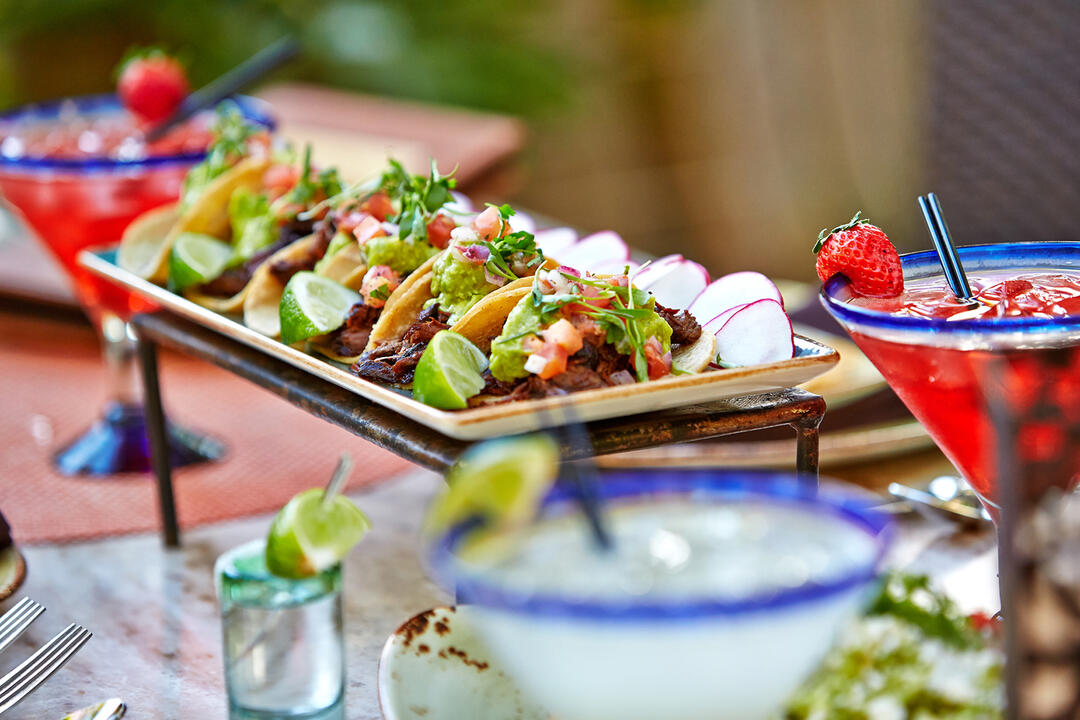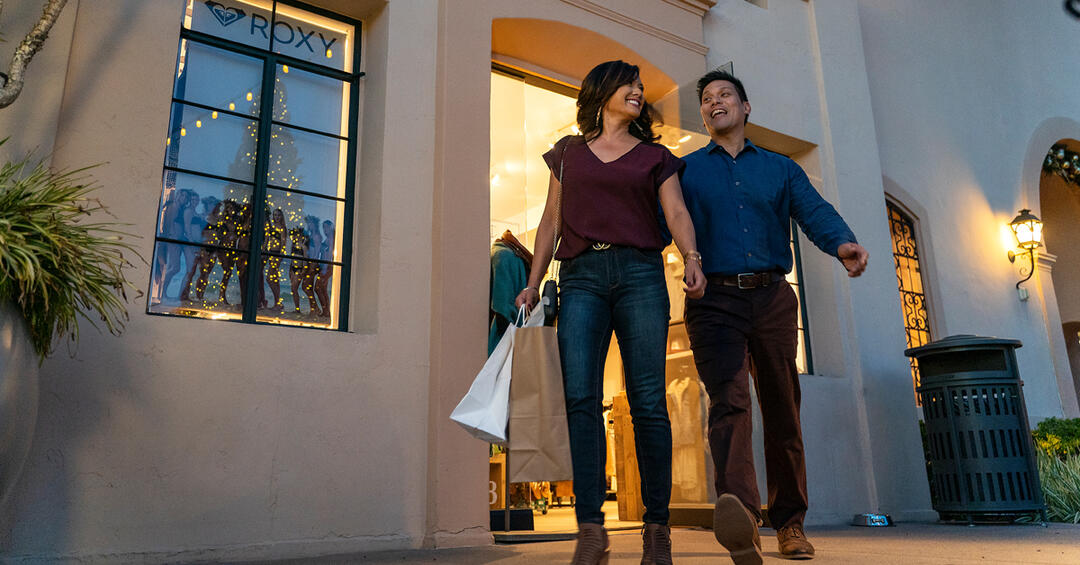 Shop 
Shopping here is nothing like the mall. Feel the ocean breeze as you wander between shops. Discover souvenirs, a nautical gift, pirate booty, custom jewelry, or that item you need for your outdoor adventure. You won't know exactly what you're going to find until you get here, but it comes with the magic of buying something new.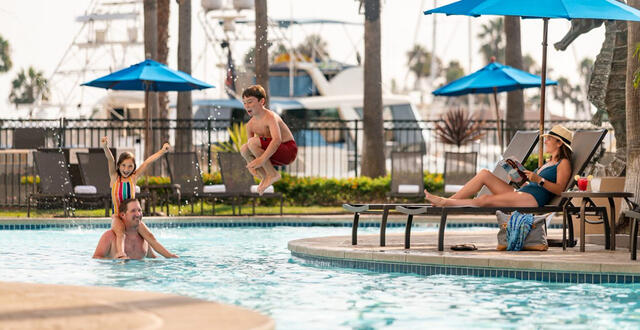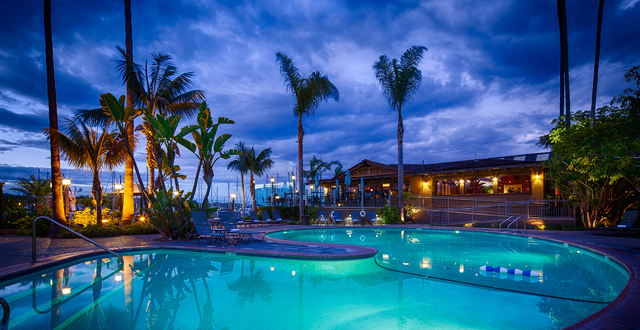 Pack your bags, it's time to stay and play at the San Diego Bay waterfront. Whether you need a few hours, one night, or a few days, you deserve some time away with a short and sweet getaway! A visit to the Wonderfront will give you just the break you…
Read More About

Plan a Waterfront Getaway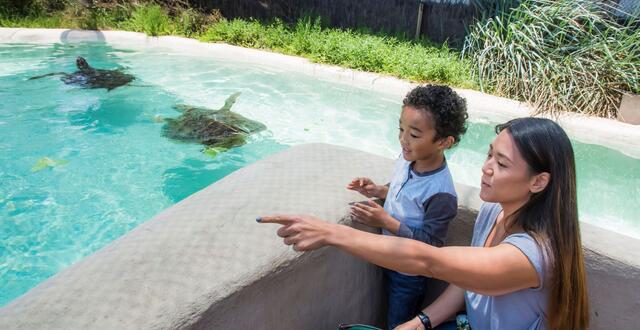 Whether you've been in San Diego for five years or 30 years, there is always something new to see, do, and rediscover along the Port of San Diego's dynamic San Diego Bay. Be amazed by unique sights, sounds and flavors across 34 miles of the…
Read More About

Discover Hidden Gems Along San Diego Bay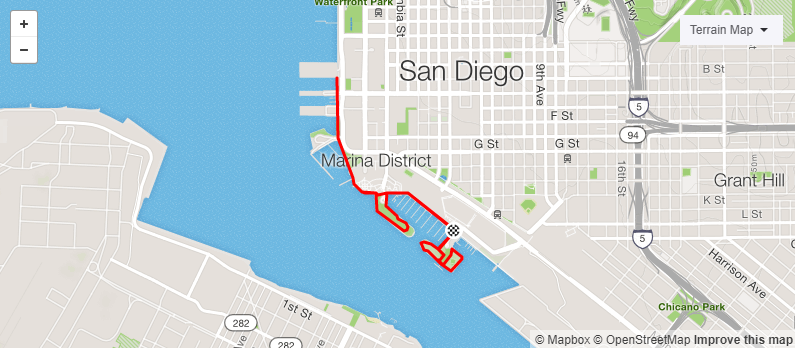 Summer is the time to #EscapetheIndoors and connect with nature. June is Great Outdoors Month® and your #Wonderfront is the place to go!
Wonderfront Embarcadero Run by the Port of San Diego and November Project San Diego
Distance: 3.68mi
Elevation Gain: 7ft
Run Type: Road