Public Art Opportunities
The Office of Arts & Culture encourages artists interested in learning more about the artist opportunities and art-related news with the Port of San Diego to subscribe via email to Arts & Culture News and Opportunities. This is the Office of Arts & Culture's primary means of communicating opportunities to artists.
Any open calls to artists for Port of San Diego public art projects are posted below.
---
Current Public Art Opportunities
Open Call for Artists - South Bay Mural Project
The Port of San Diego, seeks qualifications from professional visual artists for the South Bay Mural Project as part of its Port Spaces curatorial initiative. The South Bay Mural Project is a collaborative effort between the Port of San Diego and Pasha Automotive Services. The selected artist/artist team will contract directly with the Port of San Diego to create a site-specific mural that interprets the working waterfront and local maritime industry history. This call is open to professional artists who legally reside and are eligible to work in the United States. Proof of residency/work permit documentation may be requested. This mural, to be located on the east exterior wall of the National City Distribution Center, will enrich the aesthetic landscape and cultural experiences on the waterfront in National City, California. Diverse media, application methods, and innovative artistic approaches are highly encouraged.
The final selected artist/artist team will receive up to $65,000 to develop a successful mural concept and produce the mural on the specified site in National City, California. The budget is all-inclusive and must cover all costs including, but not limited to: artist and consultant fees, materials, fabrication, construction, transportation, delivery, site preparation, lighting (if applicable), equipment, traffic control, installation, site-clean-up, legal fees, insurance, permit fees, and travel. 
Application Deadline: May 4, 2018 (no later than 5:00 p.m. PST)
All eligible applications will be screened by a selection panel. The Port is not responsible for submittals that are not screened due to technical or other issues.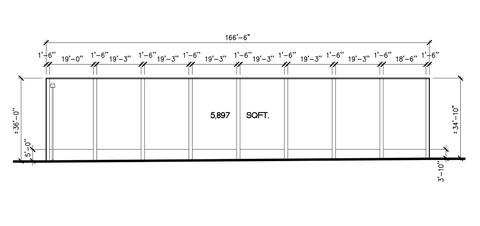 ---
Sponsor Requests to Exhibit Artwork on Tidelands
The Port of San Diego's Office of Arts & Culture conducts an annual review of external requests from sponsors who want to temporarily exhibit artwork or objects on Port property or donate artwork or objects to the Port of San Diego.  This review process enables the Port to effectively evaluate proposals and plan workload around projects on an annual basis. Sponsors are strongly encouraged to submit applications well in advance of desired installation timeframes to ensure adequate time for conceptual development, evaluations, and internal review processes.
Applications for the 2018 review cycle are due no later than January 31 at 5PM.