Portside Pier
The Port of San Diego and The Brigantine, Inc. have transformed one of Southern California's iconic, flagship waterfront restaurant sites - 1360 North Harbor Drive along the North Embarcadero. The Brigantine's Portside Pier opened in July 2020 and offers dining options to please everyone's palate – from fresh seafood and authentic Mexican, to pub fare, coffee and gelato; not to mention first-rate views of San Diego Bay and free public access to enjoy those views!

For menus and reservations please contact the Brigantine Seafood and Oyster Bar, Miguel's Cocina, Ketch Grill & Taps, or Portside Coffee & Gelato.
The Port of San Diego, The Brigantine, and City of San Diego celebrated Portside Pier's completion during a ribbon cutting ceremony on July 20, 2020. 
The Brigantine's Portside Pier includes four dining concepts: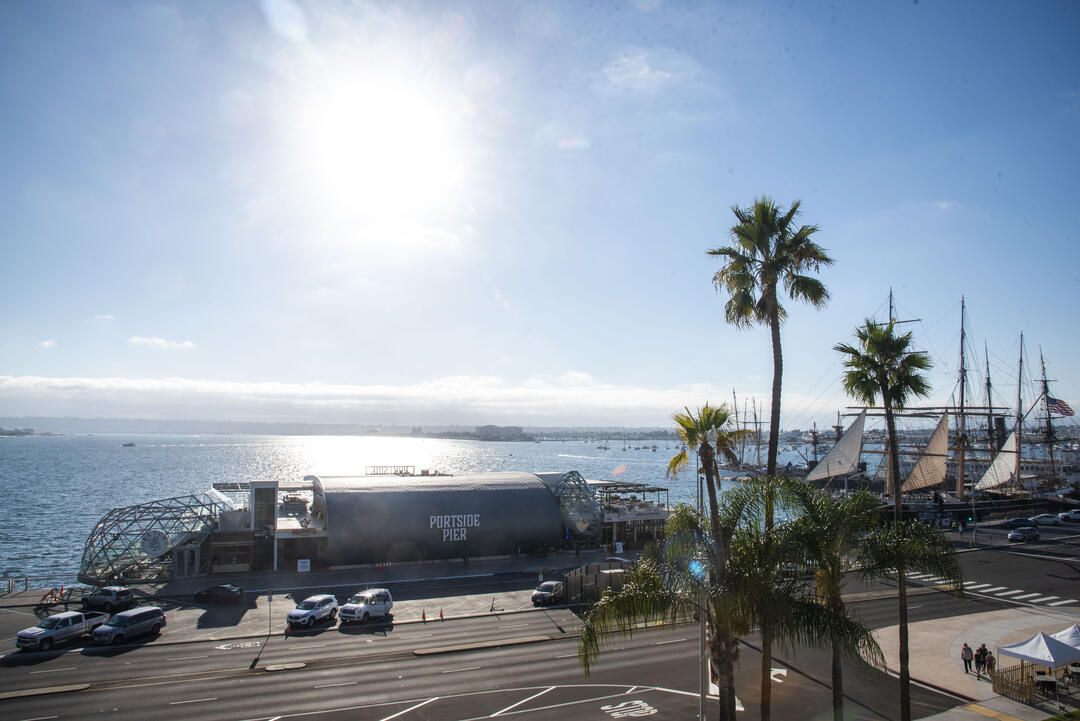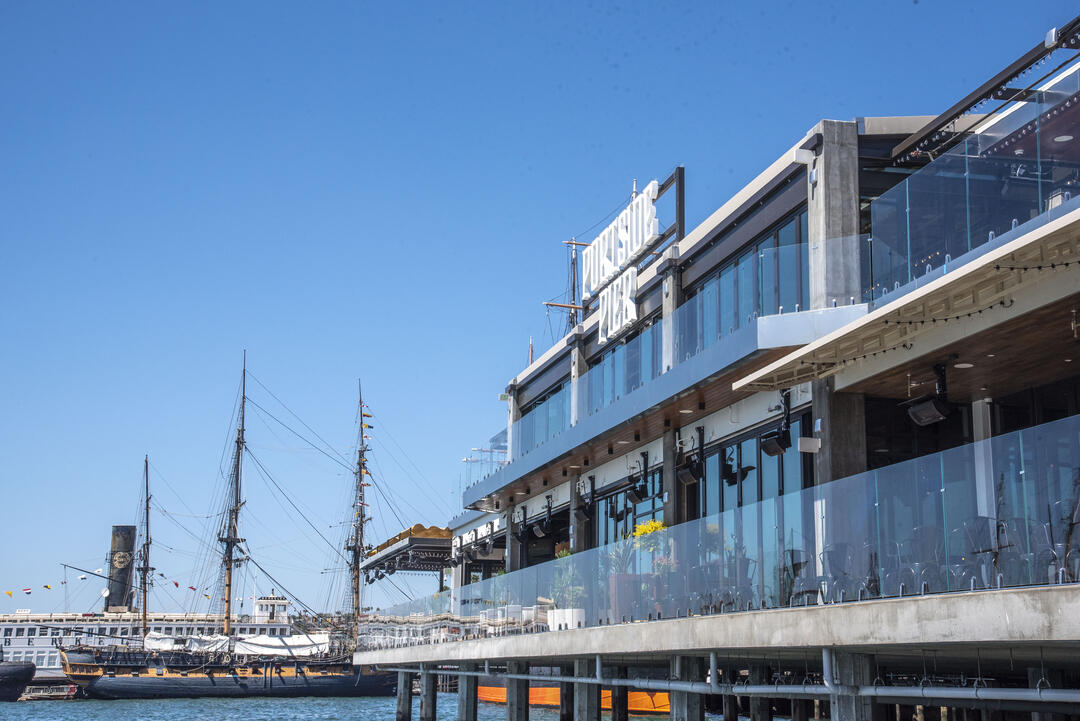 The Brigantine's Portside Pier project includes various public access features, such as:
Second floor public walkway with panoramic views of San Diego Bay.
Second floor public viewing deck with tables and benches for up to 108 visitors.

A dock and dine available for use by patrons and non-patrons of the adjacent restaurant.
Portside Pier Timeline
The Brigantine has been serving San Diego for nearly 50 years and has a proven track record as a strong operator that has redeveloped and rebranded underperforming restaurant locations.
May 2015
May 2015
The Port issues an RFP for the redevelopment of the restaurant site at 1360 North Harbor Drive.
November 2015
November 2015
The Port selects The Brigantine, Inc. and its Portside Pier concept.
October 2017
October 2017
The Port approves a 40-year lease with The Brigantine, Inc.
January 2018
January 2018
Demolition begins of the existing building at the site. 
May 2018
May 2018
The contractor begins work on the site in preparation for construction of Portside Pier.
July 2018
July 2018
The Port and The Brigantine celebrate the start of construction.
July 20, 2020
July 20, 2020
The Port and Brigantine hold ribbon cutting event to celebrate the project's completion.
July 28, 2020
July 28, 2020
Portside Pier opens for business.
Frequently Asked Questions
What is so special about the site?
The location is 1360 North Harbor Drive, nestled within the Embarcadero of San Diego, which is the downtown waterfront area of an urban region of over 2.7 million people. It is between Ash Street and Broadway, which is within the high activity civic zone. It is one of the only restaurants on San Diego Bay constructed entirely on an over-water platform with panoramic views of the bay. The project involved the demolition of an outdated restaurant building and the development of a new restaurant complex to enhance the aesthetics of the waterfront with a unique architectural structure.