San Diego Bay Recreation
In compliance with State and County public health orders, and with health measures in place to continue to minimize the spread of and exposure to COVID-19, most public spaces around San Diego Bay are open.
The following is what is currently open/allowed and closed/not allowed on and around San Diego Bay:
Parks, beaches, playgrounds, and piers:
Parks and beaches along the bayfront in Chula Vista, Coronado, Imperial Beach, National City and San Diego are open and activities such as walking, running, sports, working out, swimming, sitting, lying down and picnicking are allowed. These activities can only be conducted so long as physical distancing can be maintained with non-household individuals and groups.
Playgrounds are open to facilitate physically distanced personal health and wellness through outdoor exercise.
Piers on San Diego Bay are open – Shelter Island Pier (San Diego), B Street and Broadway Piers (Embarcadero, San Diego), Embarcadero Marina Park South Pier (San Diego), Cesar Chavez Park Pier (Barrio Logan, San Diego), Pepper Park Pier (National City), Bayside Park Pier (aka J Street Pier, Chula Vista), Imperial Beach Pier, and the Ferry Landing Pier (Coronado).
Public restrooms – all public restrooms on the bayfront are open.
Parking:
Parking lots are open. Payment is required at pay stations and meters, and all other parking rules and regulations will be enforced. Time limits are posted in each area on the meters and pay stations and vary by location. The public is encouraged to review information on signs, meters and pay stations for additional information related to parking in all areas on the waterfront.
Recreational boating and fishing:
Recreational boating and fishing are allowed under state guidance for outdoor recreation.
Jet skiing, kayaking and paddle boarding are allowed (kayakers and paddle boarders may launch from beaches).
All boat launches on San Diego Bay are open – Chula Vista, Glorietta Bay, National City, and Shelter Island (launch parking lots are open).
Fishing is allowed from Port piers, parks, beaches, and shoreline areas where not otherwise prohibited per Port signage.
Businesses on and around San Diego Bay:
For the latest on what types of businesses are allowed to open and what restrictions are in place for each business type, please go to covid19.ca.gov. If you'd like to know whether a business is open or not, please contact the business directly.
For information on how to report a potential violation of the public health orders, click here.
Maritime
The Port of San Diego is in regular communication and is collaborating with cargo and cruise lines, ship agents, California Office of Emergency Services, San Diego County Health & Human Services, the Centers for Disease Control (CDC), U.S. Coast Guard Office of Emergency Management, U.S. Customs and Border Protection (CBP), California Association of Port Authorities (CAPA), and the Cruise Line Industry Association (CILA).
The Coast Guard and CBP, with guidance from the CDC, are responsible for tracking cruise ship and cargo vessel arrival. They have decision-making authority regarding vessel clearance, quarantine and other requirements.
Cruise
Prioritizing public health, and with extra precautions in place to minimize community spread of and exposure to COVID-19, the Port of San Diego continues to work with its cruise line partners along with the Centers for Disease Control (CDC), U.S. Coast Guard, Customs & Border Protection (CBP), and San Diego County Health & Human Services (HHS) to resume sailings when it is safe to do so.
March 22, 2021 Update
As part of these efforts, cruise ships may be visible off the coast of San Diego and may periodically dock at the B Street Cruise Terminal for fuel, food, supplies, and/or services. At this time, none of the vessels are carrying passengers or will be conducting any sailings. These visits are a crucial part of the line's operations to reestablish the ships in U.S. waters as a prerequisite to meet the CDC Framework for Conditional Sailing Order to resume cruising in the future. 
When not in port, the ships may be visible off the coast, with some periodically positioning in the outer anchorage just outside of San Diego Bay off the coast of Coronado. As with all maritime operations, vessel schedules may change.
Crew members aboard the vessels will not be allowed off unless as part of crew changes with plans and procedures reviewed and approved by the CDC, Coast Guard, CBP, and County HHS. All crew members will be regularly tested for COVID-19 and health procedures will be followed in the event of an infection.
The COVID-19 pandemic has had major impacts on San Diego's tourism industry, including 164 cancelled cruises since March 202. This represents a loss of roughly $280million in regional economic activity, impacting local businesses and government. The Port's cruise industry supports jobs including in retail, restaurant and lodging; transportation, trucking and warehousing; ship agents and stevedoring; and security and manpower services.
All future sailings are pending approval by the CDC, the Coast Guard, CBP, and County HHS.
Frequently Asked Questions
What safety plans and protocols are currently in place to keep crew members healthy aboard the ships and to treat them if they get sick?
The cruise lines are responsible for on board crew health and safety. Please contact the cruise line for more information.
How will terminal workers be kept safe?
For Port and terminal staff, including longshore workers, everyone will be required to wear PPE, including N95 masks and gloves, and to have their temperature checked prior to the start of their shift. Hand sanitizer is available and staff members are urged to wash their hands frequently, clean frequently touched surfaces, to maintain a physical distance of at least six feet from others as much as possible, and to avoid touching their faces. Per Port policy regarding communicable disease, Port employees are not allowed to board the vessels.
What safety plans and protocols are being put in place at the Port's terminals to keep travelers, everyone who works at the terminals, and the public safe when cruises resume?
The Port of San Diego is discussing this with its cruise partners and other North American ports in anticipation of cruise eventually restarting. Guidelines will include extra cleaning and disinfection protocols, passenger and crew testing, face covering requirements, social distancing protocols, staggered and scheduled cruise passenger check-ins, plexiglass use to provide safety barriers between passengers and terminal workers, availability of hand sanitizer and handwashing, temperature checks and more.
What is the status of the cruise industry right now?
Cruises to and from U.S. ports are on hold pending the cruise lines complying with the CDC Framework for Conditional Sailing order issued on October 31, 2020 that includes requirements the cruise lines must follow in order to safely resume sailings.
During the initial phases, cruise ship operators must demonstrate adherence to testing, quarantine and isolation, and social distancing requirements to protect crew members while they build the laboratory capacity needed to test crew and future passengers. Subsequent phases will include simulated (mock) voyages with volunteers playing the role of passengers to test cruise ship operators' ability to mitigate COVID-19 risk, certification for ships that meet specific requirements, and return to passenger voyages in a manner that mitigates COVID-19 risk among passengers, crew members, and communities
Cargo
Cargo operations continue at the Port's Tenth Avenue and National City Marine Terminals. The U.S. Department of Homeland Security has identified all port and transportation operations as essential and marine terminal personnel, including Teamsters and Longshore Workers, have been identified as essential workers during the COVID-19 crisis. Their work supports and is a critical link in the national supply chain.
Tenant Resources for COVID-19
As a result of the COVID-19 pandemic, many Port tenants are experiencing a decline in businesses or have been required to temporarily close. In support of these businesses operating on and around San Diego Bay, the Port is closely monitoring the situation and is working with our tenants to help offset their financial impacts. Click here for the latest COVID-19 tenant resources. Click here for details and the latest COVID-19 Tenant Resources.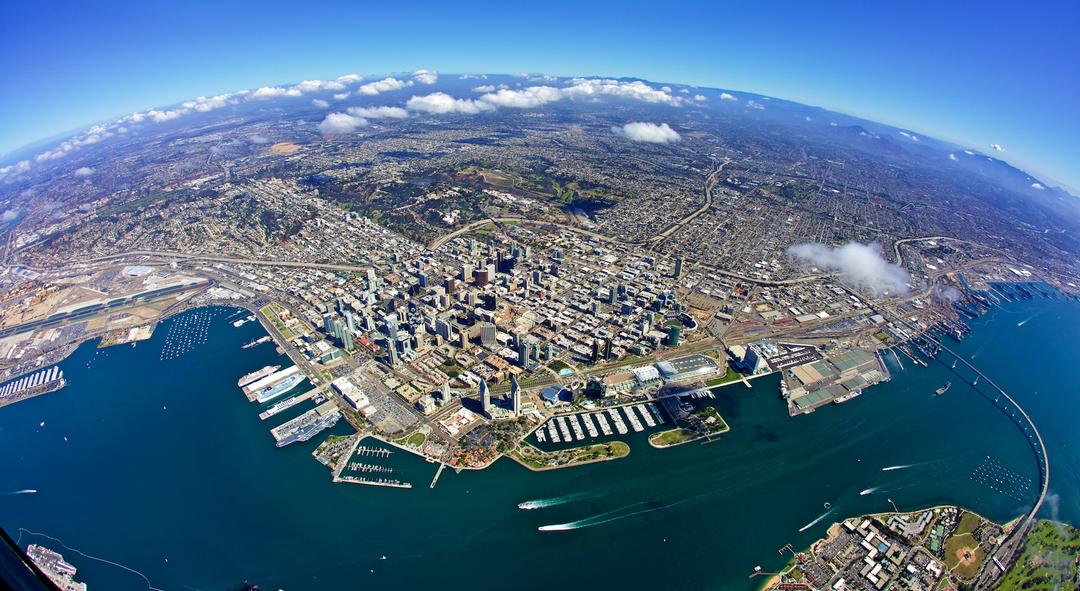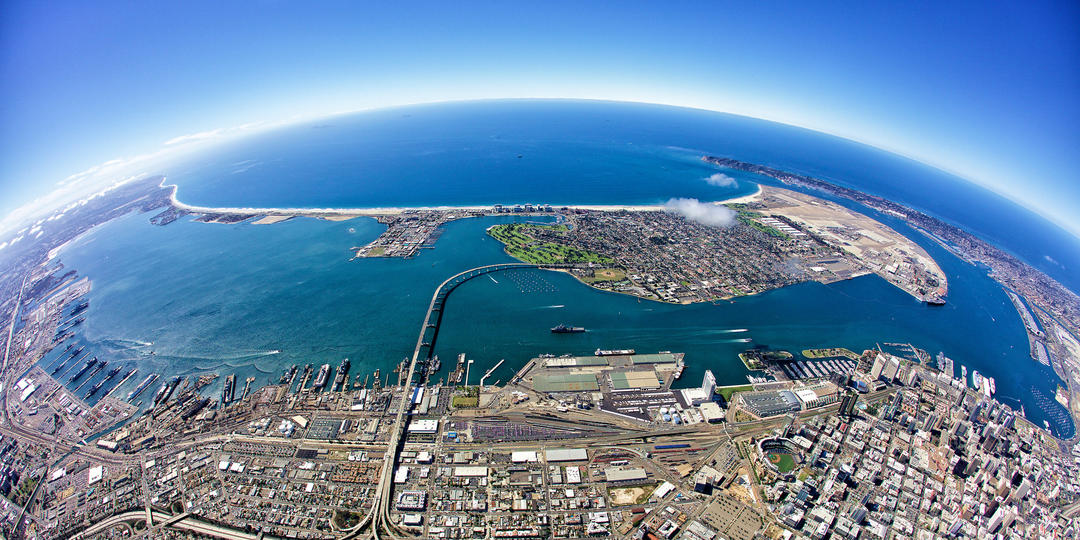 Tenant Worker Rehire Policy
As part of the Port's Rent Deferral Program for concession tenants, the Board of Port Commissioners directed Port staff to draft a Board policy requiring Port concession tenants accepting rent deferral to offer to rehire workers that have been laid off as a result of the COVID-19 pandemic when the tenants start increasing staff in the future. Click here to learn more.
Port Services & Facilities
The Port is in regular contact with San Diego County Health & Human Services, the California Department of Public Health, the Centers for Disease Control (CDC), our member cities - Chula Vista, Coronado, Imperial Beach, National City and San Diego - and other relevant agencies as this growing public health and economic crisis unfolds.
While the Port remains open for business, we have implemented a number of proactive measures aimed at reducing the spread of and minimizing exposure to COVID-19:
The Administration Building, located at 3165 Pacific Highway in San Diego, is closed to the public.
Members of the public with Port-related requests are encouraged to call or email the Customer Service Center at 619.686.6200 or customerservice@portofsandiego.org, or submit a request via the Port's Service Portal.
In order to help protect the health and safety of the public, employees, and property, and in support of operations, services, and businesses operating on and around San Diego Bay, the Port of San Diego has proclaimed a local emergency due to Coronavirus 2019 (COVID-19). Read more here.
Port of San Diego Harbor Police dispatch and public safety services remain in operation 24 hours a day, seven days a week.
Maritime operations and public services, such as maintenance of parks, promenades, and other public spaces and facilities, continue.
The Port will continue to follow the lead of San Diego County Health & Human Services, the California Department of Public Health, the CDC, and the World Health Organization (WHO) in implementing protocols for public spaces, businesses, and in messaging to the community.
COVID-19 Health & Safety Resources
For updates and information about the current numbers of COVID-19 cases, the spread of the virus, severity, treatments, precautions, and other important public health information in multiple languages, please visit: